Vancouver is a fantastic city to be in during the summer, with farmers markets and fireworks, hikes and kayaks, festivals and fun at local parks and attractions.
car2go is an entire fleet of free-floating, low-emission, self-service smart fortwo cars distributed all over the city. With summer on its way, its convenient and tech-friendly booking makes it a great option for getting out and about to enjoy Vancouver.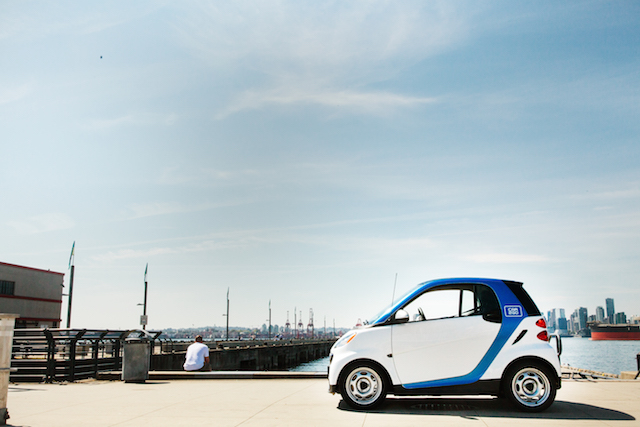 Tech Smart
When you become a member, you can use the official car2go app on your smartphone (iOS, Android, Windows Phones, and BlackBerry) to find and book vehicles, start your trip, end your trip (upgraded vehicles only), and alert you when an available vehicle is in your area.
Getting Around Town
Whether it's a grocery run, a visit with family, lunch with a colleague, or a trip to the beach, car2go vehicles are "on demand". Round trip or one way, you can park your car2go in an authorized parking spot which includes on-street residential permit spaces, 2 hour parking spaces, and specially marked car2go designated spaces.
You can take any of the car2go vehicles you find distributed around you, or you can reserve an available vehicle 30 minutes before you want to drive. Their attractive "by-the-minute" rates include costs for fuel, insurance, parking and maintenance.
One of the most convenient features is parking: You can park your car2go for free in any Authorized Parking Location within the Home Area. This includes on-street spaces with signs reading "No Parking Except with Permit" or "Resident Only Parking". Check the app for details.
Independence
car2go allows its members to use the vehicle for as short as they like, without committing to a specific return time or location. They can finish the trip in any authorized parking space within the car2go Home Area.
Keira-Anne, a fellow blogger and Vancouver local, told me that Car2Go has changed the way she gets around the city since she joined last year: "It has given me a sense of control over my limited time in a city where I'm normally 100% reliant on the bus schedule. I feel like I have my independence, which is a great feeling."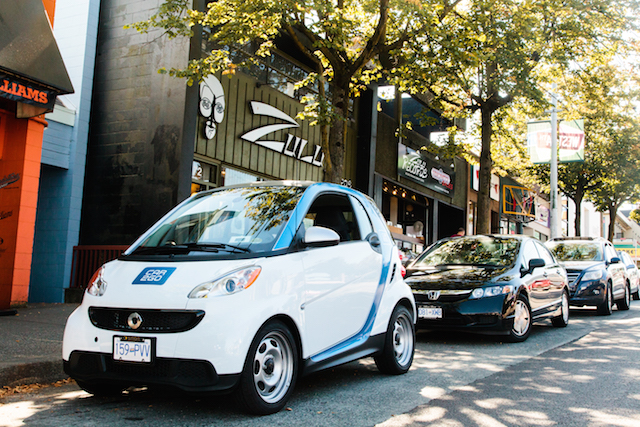 Member Perks
car2go is involved in its community, partnering with local businesses to support their members. Some of the current member perks are listed here. Members can also earn 20 minutes for every friend they refer who becomes a member. You can get your unique promotion code here.
If you're already a member, and a Miss604 reader, I have an extra perk for you! Spend $100 in drive time (excluding fees and taxes) in the month of May 2016 and receive 20 minutes in drive time. To redeem, email your membership information to [email protected].**
Existing members can earn more minutes every time they refer a friend too. 20 minutes for each friend who becomes a member.
Sign Up Deal!
What better way to start off with a service than with a great deal? car2go is offering up free registration and 15 minutes of drive time* this summer when you sign up here, and use the code C2G15.
Follow car2go on Facebook and Twitter for more information about the service in your area.
*Restrictions and fees may apply. Registration deal/code is valid 5/2/2016- 6/12/2016.
** Offer only valid in Vancouver until June 12th, 2016. One redemption per member. Drive time will be valid in Vancouver for 45 days from the date of issuance. This offer is not redeemable for cash or other credit.