There's always room for more love in this world, and when it's written right across a giant, inflatable, bouncy ball, it brings even more smiles to faces. This weekend you can get your photo with the Big Love Ball in Stanley Park.
Big Love Ball in Stanley Park
When: Sunday, April 10, 2016 from 2:00pm to 5:00pm
Where: The fallen tree along the Seawall, at the Coal Harbour entrance of the park before the Vancouver Rowing Club.
Big Love Ball is a giant love note with a heart, a brain and social conscience. Created by Vancouver designer, Wendy Williams Watt, the original ball was placed in her studio window to beckon the open hearts of those who walked by. Big Love Ball soon became an invited guest to weddings, celebrations and anywhere people feel the love.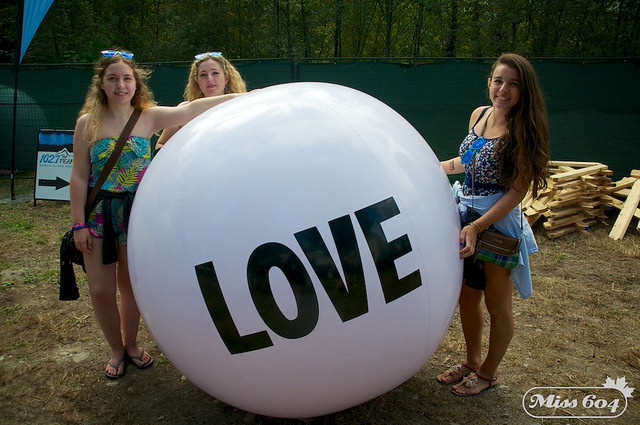 The Big Love Ball is sent all around the world, as a symbol of inclusion, connection and love. You can purchase one yourself, or send one to someone else. A portion of all proceeds will be donated to 3 charities: The Trevor Project, Rare Disease Foundation and Paws for Hope.
Follow the Big Love Ball on Twitter, Facebook, and Instagram to see every corner of the world that it reaches, and join it in Stanley Park on Sunday.