Last year I began a partnership with Seekers Media (FestivalSeekers & SnowSeekers) to produce and share content from their network of adventurers. This spring, I am joining them on the road for Social Media Content Production and Amplification Workshops that will visit 17 cities in BC and Alberta, in partnership with TELUS Optik Local.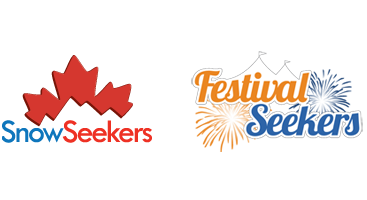 BC and Alberta Workshops
The workshops are aimed at people working in small businesses related to the travel and tourism sector who want to boost their social media presence. Topics will range from improving photography and video skills to how post the most engaging content on social media platforms like Facebook, Instagram and Twitter.
Western Canadian travel and tourism stakeholders across BC and Alberta are invited to attend the workshops being held at a centrally located venues in all cities, including Craigdarroch Castle in Victoria, Canyon Ski Resort in Red Deer and the Medalta Pottery Museum in Medicine Hat and many universities and colleges in between.
#SeekersSocial Workshop Dates and Info
The sessions run 10:00am to 4:00pm and tickets are $10 + GST per session, or $25 + GST for the full workshop which includes lunch.
#SeekersSocial Speakers
My co-presenters are Jeff Bartlett (photo) and Chris Wheeler (video) along with our host, Jim Barr.
Jeff Bartlett
@photojbartlett/jeffbartlettmedia.com
Jeff Bartlett is a Jasper-based adventure who, for the past six years, has carved out a globe-trotting career many would be envious of. Jeff's motivation is simple: "Inspire people to get out and do it themselves."
Chris Wheeler
@apreswheeler/chriswheeler.ca
Chris Wheeler's handle – @apreswheeler – sums up his passion: swapping tales from another epic day in the mountains. Based in Whistler, he's parlayed his love of the outdoors into a successful business, producing videos and building social media marketing campaigns for clients.
Our sessions will be hosted by Seekers Media founder, Jim Barr. In 2008, Jim founded what has now become one of Canada's most successful digital media publishers, with two online communities, SnowSeekers.ca and FestivalSeekers.com. The award winning multi-media brands use social media, mobile and online story telling to inspire people to seek new Alberta and BC experiences in all seasons.
The team will continue on to Cranbrook and the Alberta dates without me throughout April but you can check out those talks, dates, and venues here.