The City of Port Coquitlam is hosting the 6th annual Easter Carnival at Leigh Square Community Arts Village. Join in for an afternoon of family fun that includes egg dying, festive art creations, an Easter egg hunt, face painting, and carnival treats.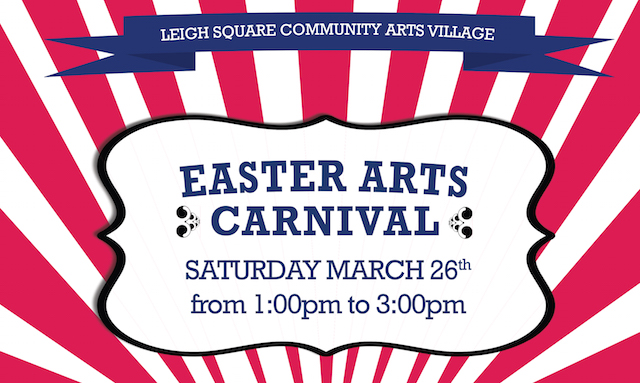 Where: Leigh Square (2248 McAllister Ave, Port Coquitlam)
When: Saturday, March 26, 2016 from 1:00pm to 3:00pm
Tickets: This event is a sell-out every year so sign up early as there is limited registration at the door. Cost is $11 per child. All children must be accompanied by adults while at the event. Pre-register your family online t or 604-927-PLAY (7529).
You can also enjoy a a live theatre performance by Little Canary Theatre, and a new art exhibit, Up Close: A Collection of Animal Portraits, that will be showcase amazing animal portraits by artists Jeff Wilson and Sarah Roland at the Michael Wright Art Gallery.
Leigh Square is a hub of activity, often hosting Sunday Coffee Concerts, drop-in workshops, youth art, school programs, history and culture programs, performances and more. Follow on Facebook for more information.