One of my favourite pieces of jewellery is a necklace pendant that is shaped like the state of Iowa, where my husband is from (and where he left in order to move to Vancouver and be with me). Forever thankful to the Hawkeye State, I wear it close to my heart. As for Vancouver-themed pieces, I have some beautiful Coast Salish designs but I am always on the lookout for more ways to show my love for this city by way of bling. Here are 6 Pieces of Vancouver Jewellery That Show Your Love for The City:
I Heart BC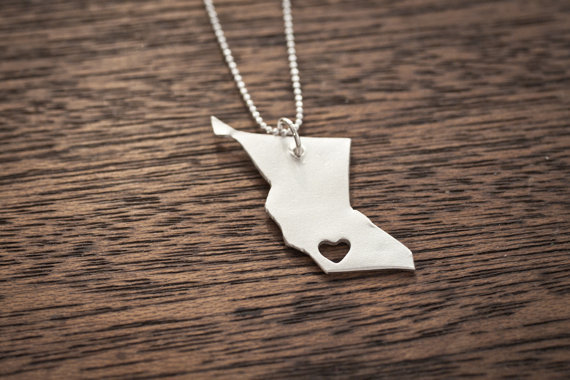 In the same vein as my Iowa necklace, you can get a cutout BC necklace from truche on Etsy. The heart, while not exactly over the Lower Mainland, shares a thoughtful sentiment. There's also a Canada Map Necklace with a heart along BC's south coast from sudlow on Etsy.
Silver Cedar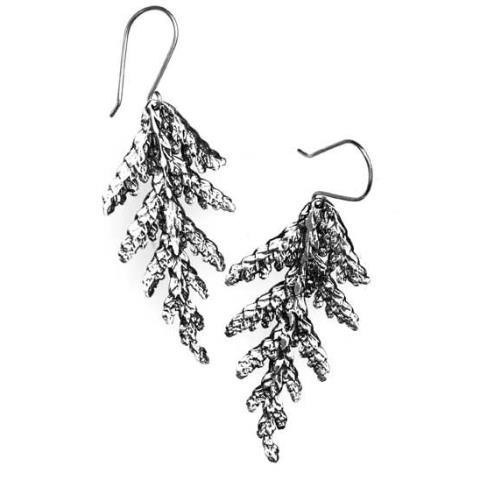 While they don't scream "Vancouver", they do remind me of a walk through Stanley Park. These earrings are cast from actual cedar using an old jewelry technique similar to lost wax casting and are available via Justine Brooks.
Sitka and Waves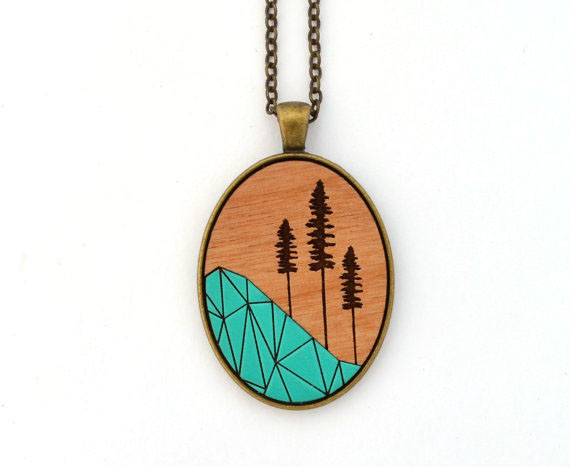 Again, not a literal Vancouver piece but these sitka spruce pendants from Ugly Bunny in Kelowna also remind me of our parks and beaches.
East Van Cross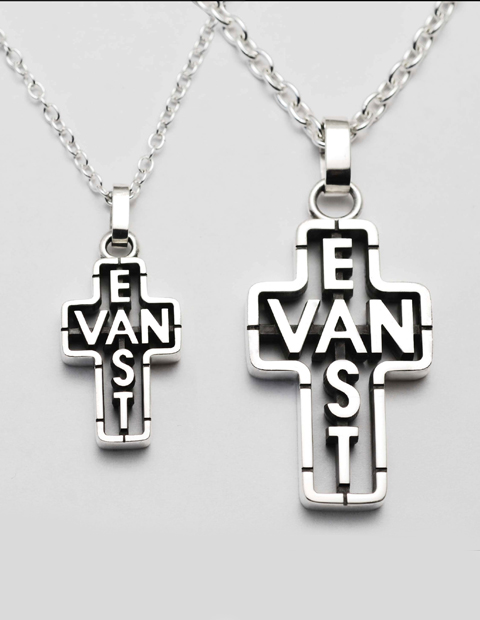 The East Van Cross Project began with the iconic Monument for East Vancouver sculpture created by Ken Lum. Developed from a graffiti symbol that has circulated for several decades, it is an expression of hope and defiance. Inspired by this meaningful piece of public art, designer Susan Fiedler conceived a fund raising initiative to benefit Pivot Legal Society. The crosses are currently sold out online but you may find some at espace d in Gastown.
You can also get an East Van Cross necklace through Benee Rubin in support of the YWCA's Crabtree Corner.
YVR Necklace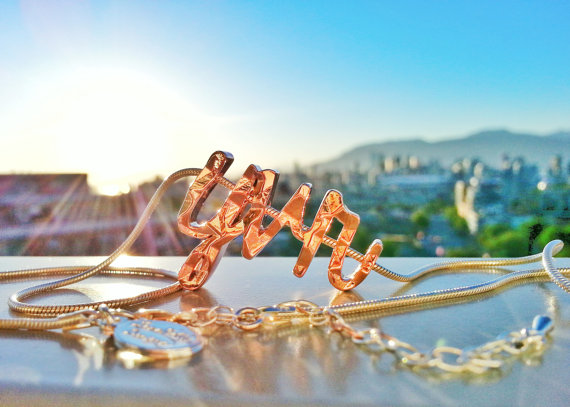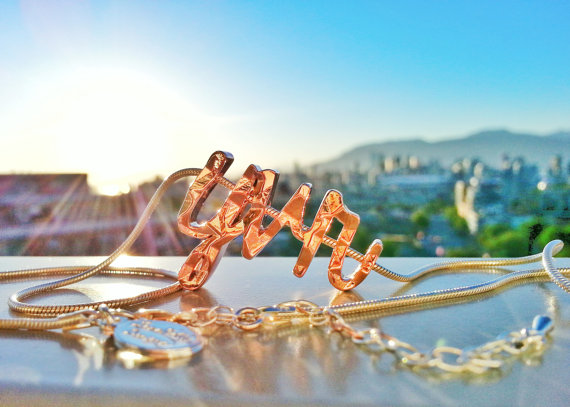 Simple and to the point. This faceted geometric necklace from local designer LanaBetty comes in brass, rose gold, or sterling silver with a snake chain.
YVR Ring

One more from LanaBetty, and this is probably my favourite: LanaBetty's YVR ring. It comes in variations of steel or brass and its elegant simplicity is a show-stopper for me.
Do you have any favourites that I missed? Leave a comment below and I'll check it out!
Related: Vancouver T-Shirts, Where to Buy Aboriginal Art in Vancouver, 5 Cool Vancouver Maps, 10 Vancouver Gift Items on Etsy.