Have you ever tried to get your partner out to yoga with you? Or, are you and your partner both avid yogis? In either case, it just might be time to try Contact Partner Yoga at YYoga.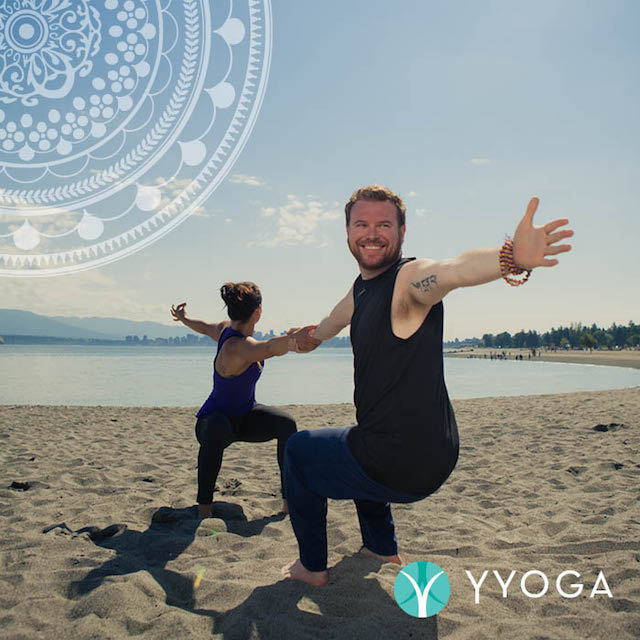 Yoga Date Night
After 7 years of sold out Yoga Date Night workshops, join Chris Brandt for what may be the final one! The 8th annual Yoga Date Night at YYoga will take place Friday, February 12th (at YYoga Downtown Flow) and Saturday, February 13th (at YYoga Kitsilano) from 8:00pm to 10:00pm.
These playful and intimate workshops are designed just for couples and are the perfect Valentine's weekend date for you and your favourite yogi.
Experience Contact Partner Yoga – a practice that predates Acro Yoga, and that focuses on trust, support, and evolution between partners. This rich, nourishing practice explores duo asana, basic flying techniques, and finishes with luscious Thai Massage. New poses included. Open to all levels. There is even a yoga mudra that increases the power of orgasms – you can practice that as homework.
Only one mat per couple needed. Register online through YYoga or by calling the studios: YYoga Downtown Flow (604) 682-3569 or YYoga Kitsilano (604) 336-4599. The cost is $50 per person. Follow the events on Facebook for more information.