I'm going to go ahead and declare Whyte Islet, off of Whytecliff Park in West Vancouver, the most photographed little island in the region. Surrounded by water at high tide, and within walking distance from the pebbly beach when waters retreat, its position in front of glowing sunsets make it such a photogenic outcropping of land.
Whyte Islet, West Vancouver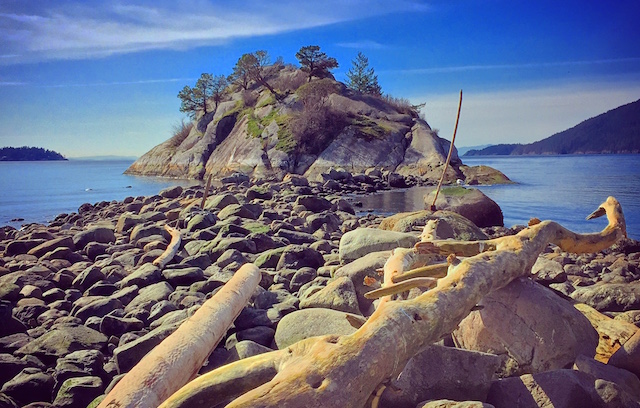 Whytecliff park opened in 1909 and can be found just off Marine Drive in West Vancouver, near the community of Horseshoe Bay. It's home to more than 200 marine animal species, and was one of the first Marine Protected Areas in Canada.