Vancouver's largest ski and snowboard charity fundraiser is back! Monday night fundraisers return January 25th and for a minimum donation of $10, women can Shred for the Cause at Mount Seymour.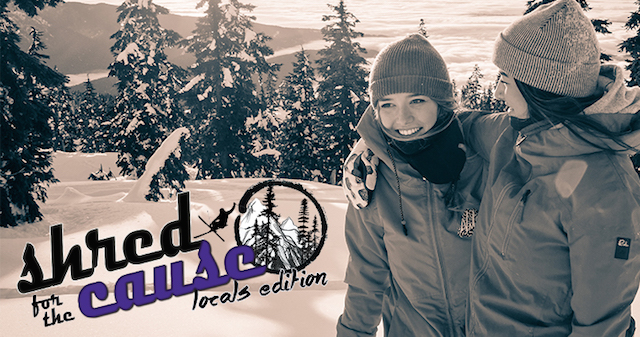 Shred for the Cause
For the 2016 season, women can ski or snowboard from 6:00pm to 10:00pm every Monday at Mount Seymour for a minimum donation of $10, with $5 from every lift ticket going to The Bloom Group. Guests can donate more if they wish, with extra donations also supporting The Bloom Group's women's shelters. Men are still welcome to enjoy some evening skiing. Lift tickets for men from 6:00pm to 10:00pm are $31.
Mount Seymour's previous 8 seasons of "Shred for the Cure" raised $150,000 for the BC Cancer Foundation. With that great legacy, and looking forward, there are a few changes this year:
This year the fundraiser will support a new beneficiary, Powell Place and Springhouse Women's Shelters, managed by The Bloom Group, and adds a streamlined donation system.
There are no vouchers given out at retail outlets. Guests can simply come up to Mount Seymour and pay at Guest Services.
The Bloom Group Community Services Society has provided some of the most progressive social services in Vancouver's Downtown Eastside for over 50 years. The organization supports the most vulnerable in our community through the provision of a range of housing, health and social services. The Bloom Group operates two emergency shelters: Powell Place and Springhouse. In 2014 The Bloom Group housed and served 177 women. One in three moved on to permanent housing or treatment services, breaking the cycle of poverty and abuse.
On Mondays, until the March 28th, guests can join the Women's Park Jam hosted by Rip Curl in the Young Guns Terrain Park from 7:00pm to 9:00pm. There will be prizes from Rip Curl and music from DJ Marie Kosmik. After 9:00pm, you can apres in the Three Peak Lodge with weekly door prizes. Okanagan Springs Brewery will be giving away a pair of snowshoes and a snowboard – everyone that buys an Okanagan drink can enter to win.
Read more about Shred for the Cause and follow Mount Seymour on Facebook and Twitter. Miss604 is a proud Social Media Ambassador of Mount Seymour this season.