Three days ago, Christian LeBlanc uploaded a video to YouTube called "This Is Why I Fly A Drone", and since that time it has been viewed over 26,000 times (to date). On a chilly winter day, the travel vlogger captured a very "Canadian" moment as families and friends gathered to ice skate on what appears to be Serpentine Fen in Surrey.
When I was young, we would skate at Fry's Corner in Surrey, a field that would frequent flood then freeze in the winter, just off Fraser Highway. This footage brought back memories, not only of trying to play hockey with my sibling using old hand-me-down skates, but of rosy cheeks and hot chocolate in the car that followed.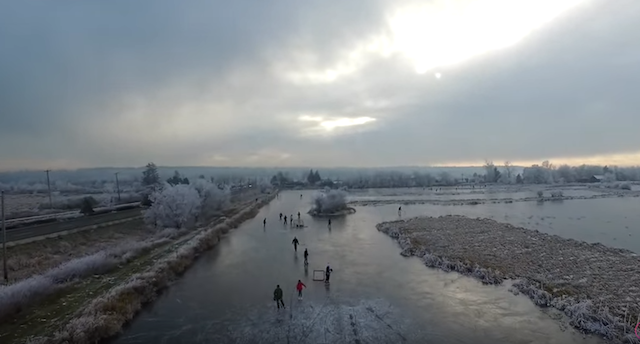 Best of luck to Christian in 2016, as he recently resigned from his corporate job. He decided to commit himself to following his passion and traveling the world, sharing moments like this with the rest of us – even if they are from our own backyard.