The Lumiere Festival will light up the town this week with dazzling installations all around the West End. If you've been by Morton Park (near English Bay) in the past week, you'll be familiar with MK Illumination's Orca Whale. I've been away but have seen the flurry of photos online featuring this whale, which is just one of the many installations to come.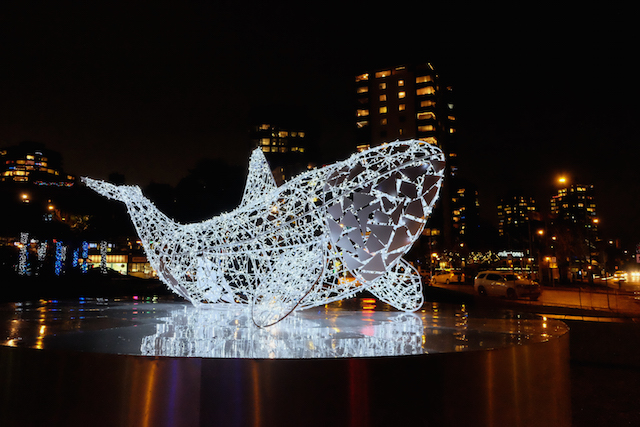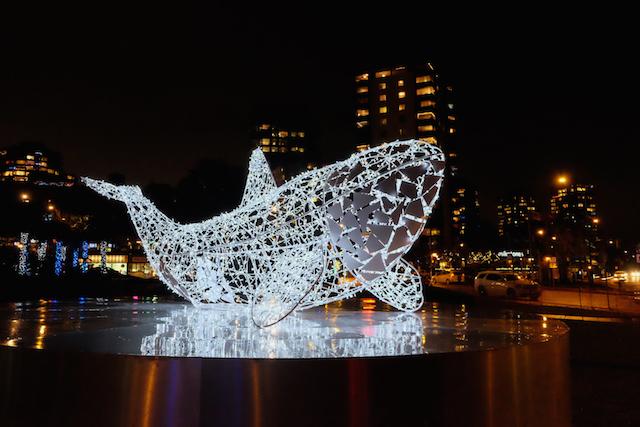 This now-famous whale however needs a name so the Lumiere Festival has launched the Name The #LumiereWhale.
What do you think the Orca should be called? Whale-ma? Oliver Orca? Wilbur the Whale? Send in your ideas on Facebook, Twitter and Instagram using the hashtag #LumiereWhale and on December 15th a panel of judges will select a winner. The winner will receive a $150 gift certificate to the Beach Bay Cafe and Patio, the perfect spot for a little winter whale watching.
The Lumiere Festival will officially take place December 11th and 12th, 2015 after dusk around the West End. Visitors can expect free hop-on, hop-off trolley tours, free horse-drawn carriage rides, and free entertainment on Davie, Denman, and Robson streets.
Miss604 is the proud social media partner of the 2015 Lumiere Festival