Robson and Granville on May 4, 1969
Photographer: Ernie H. Reksten
Archives: #2010-006.097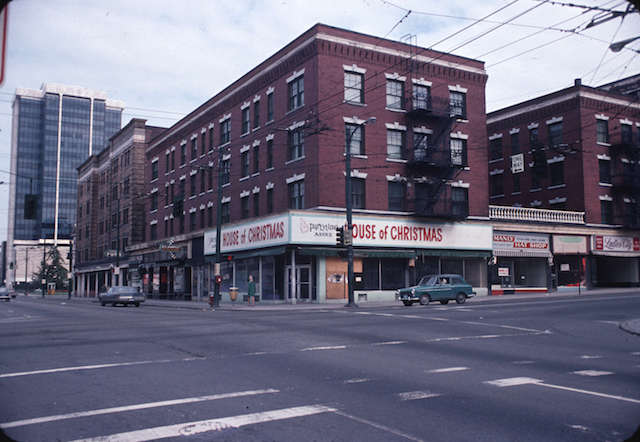 This image made available by the City of Vancouver Archives. Click here for the large version, to spot stores like House of Christmas, Manly Hat Shop, and Ladies City.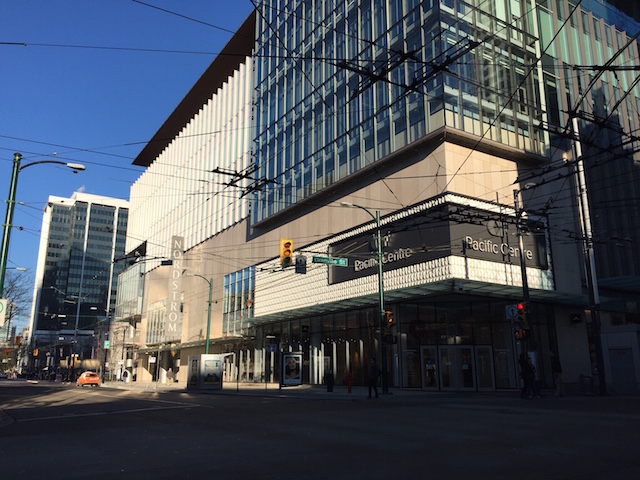 This intersection sure has changed over the years. In the 1970s it became home to Eaton's at Pacific Centre, followed by Sears. This fall Nordstrom moved in and changed the landscape once again.