Attending Goh Ballet's The Nutcracker is like going to a massive, unforgettable Christmas party; there are children running around, adults dressed up in their finest, snacks and drinks for all, and a hugely amusing performance put on (mainly) by the kids.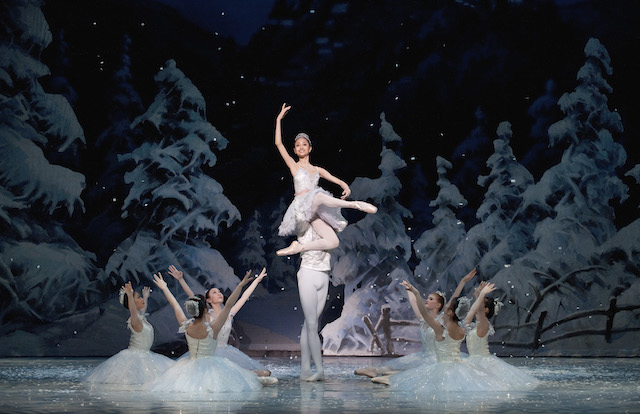 This is the seventh year that Goh Ballet, known for its distinguished pre-professional program, has produced The Nutcracker, and the company has mastered the balance of making the ballet accessible to all by creating an incredibly textured performance of the classic to please all audience members, whether young or old, connoisseur or novice.
With a live performance by the Vancouver Opera Orchestra, and with Frances Chung (as The Sugar Plum Fairy) and Carlos Quenedit (as the Prince) of the San Francisco Ballet, the performance satiated an aficionado's need to see elegant and athletic movements made with great emotion.
The performance's success stems from its collaboration with the community; not only did they enlist young dancers for their own school but they also had dancers from other schools, professional dancers, drag performers, choirs, and gymnastic clubs.
Choreographer Anna-Marie Holmes ability to constantly incorporate elements of surprise was not only a delight for audience members (like myself) who have seen this ballet, but also the youngest child in the audience who were watching the ballet for the first time. There was a little gingerbread that gets his arm eating off my a mouse; a little black sheep that has different steps than its white sheep counterparts; and an actual magician (Adonis Daukaev) doing magic tricks on stage.
All these elements came together so well to create such a dynamic and laugh-out loud performance that time flew by and, just like a wonderful Christmas celebration, when it ended, everyone was surprised (and a little sad) that the party and performance was over, yet comforted in the fact that there is always next year.