"When it's ugly and raining in the (Fraser) Valley, and you think there's no where to go or nothing to do, chances are Manning has snow – and it's a winter wonderland up here." Robyn Barker is one of the many friendly faces I met this past weekend at Manning Park — a Provincial Park I had only previously experienced in the summer. I was on assignment for SnowSeekers.ca and got to take a cross-country ski lesson, explore their network of over 60km of groomed trails (164km of backcountry trails), and get on my snowboard for the first time this season. The fluffy powder fell all day and night, making for a truly eye-opening adventure.
Enjoy Manning Park This Winter
I have to give a shout out to our comfortable ride, the Honda HR-V. I had the chance to have this vehicle in the summer and it was just as capable on the roads this winter. We packed in all of our gear, bags, and groceries, and the seat warmers kept us comfortable as we drove those snowy mountain passes. The heated side mirrors also helped us thaw out the vehicle in record time as we got it ready to drive home after a night of snow.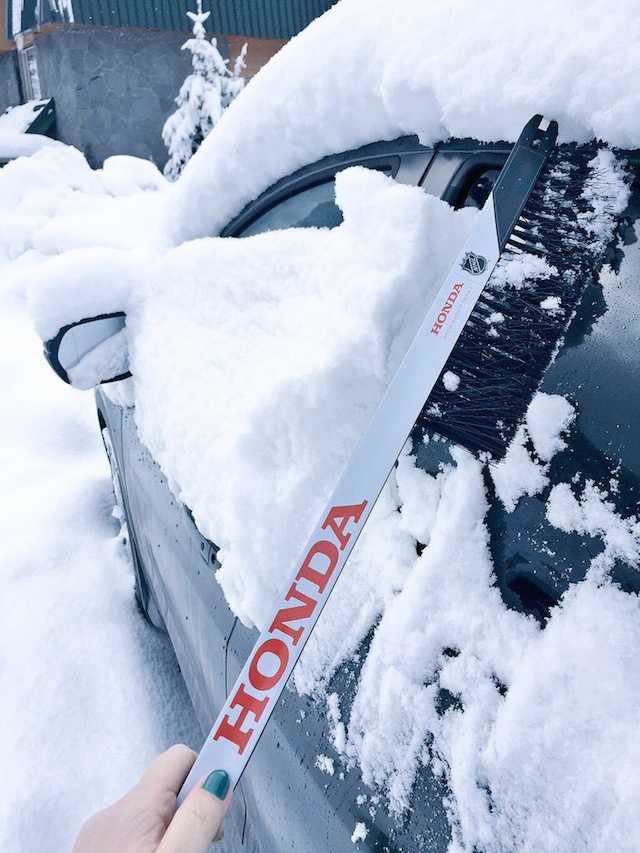 You can read my full story about Manning Park over on SnowSeekers.ca and follow the site on Twitter all winter for the latest BC ski news and stories. All of my SnowSeekers stories this winter will be assembled here.