by

Disclosure: Sponsored Post

— This post is sponsored by Transat on behalf of the Transat Auction. Please review the Policy & Disclosure section for further information.
The holiday season is a time when we not only enjoy the comforts of home, but also dream of warm getaways with sandy beaches and palm trees. It's also a time for giving back and this Cyber Monday, you can roll all of these delights into one. You will be able to bid on your next vacation with the Transat Auction and better yet, proceeds from each successful bid will benefit SOS Children's Villages.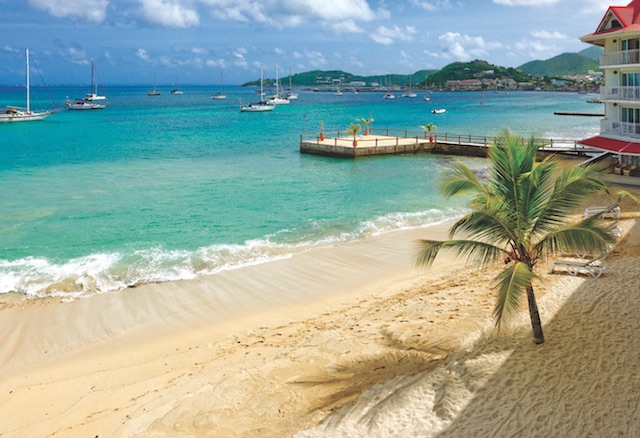 Transat Auction for a Cause
The the auction will take place on Twitter, where Canadians will be able to bid on 20 auction lots consisting of all-inclusive packages to popular Sun destinations like Mexico, Curaçao, Panama and St. Maarten, as well as roundtrip flights to Europe.
Through the Transat Auction, Canadians can secure great vacation deals while supporting a worthy cause. All funds raised through the auction will be donated to SOS Children's Villages, a non-profit humanitarian organization that provides caring family homes to more than 80,000 orphaned and abandoned children in 134 countries.
To participate and bid on their dream vacation, travel enthusiasts must follow the @AirTransat account, or search for the hashtag #TransatAuction. Full details of the Transat Auction and the lots will also be available on the www.transatauction.ca microsite as of Friday, November 27, 2015.
Since Transat started supporting SOS Children's Villages in 2009, it changed the lives of more than 25,000 vulnerable children.
I have had the opportunity of visiting Ghana (back in 2011) and seeing the great work that organizations like SOS Children's Villages does in communities there. I spent time in Accra and Kumasi, along with several smaller villages. In one village we stood near a rusted-out jungle gym, sitting on cinnamon red earth in the courtyard of a modest cinderblock school. One thing that struck me during these travels was the enthusiasm the school children had for their education. No matter their home life, if they had a home or parents around to care for them, they were smiling because they were in school. I've never been so surrounded by so many children excited to show me their math homework.
Over $2 million has been raised by Transat and its customers, thanks to various initiatives including the previous editions of the Transat Auction raising $68,000. This event taps into Transat's commitment to help ensure the well-being of orphaned and abandoned children in many of its destination countries, providing them with safe, loving homes, food, education, healthcare and a future filled with hope.