The Halloween candy has been divided and the Christmas decorations are ready to be dusted off, but before we leap into a new holiday season, Canadians have a very important day to honour first. Remembrance Day, November 11th, is a day to remember the courage, service and sacrifice of thousands of men and women, and to honour them by never forgetting them.
Your city will most likely have a service or ceremony on November 11th, around its local cenotaph, and to make things easier I have rounded up a list of events that you can attend:
Remembrance Day Ceremonies Around Vancouver
BC Lions / Royal Canadian Legion Tribute to Veterans
Where: BC Place (777 Pacific Blvd, Vancouver)
When: November 7th, 2015 at 4:00pm
Details: Join a very special "Salute to Veterans & Military Valour" annual half-time show at BC Place on November 7, 2015. Event will include bands, military vehicles and hundreds of Veterans marching in Legion and military uniform.
Lest We Forget: New Westminster Cenotaph
Where: Anvil Centre Program Room 417 (777 Columbia St, New Westminster)
When: November 8th from 2:00pm to 3:00pm
Details: Many Canadians sacrificed their lives for their country in World War I & II. The names of those killed, associated with New Westminster, appear on the engraved plates affixed to the City Hall Cenotaph. Explore the history of New Westminster's Cenotaph. Who initiated it? Who designed it? Who built it? How were the names compiled? These are some of the questions that will be answered. Registration required (free, 18+ years).
National Aboriginal Veterans Day
Where: Victory Square, West Hastings St between Cambie and Hamilton
When: November 8th, 2015 at 10:15am
Details: Aboriginal veterans will hold a ceremony at the Victory Square Cenotaph on November 8th, National Aboriginal Veterans Day. A march will start at Carnegie Centre at 10:15am and proceed to Victory Square. The official ceremony begins at 10:45am.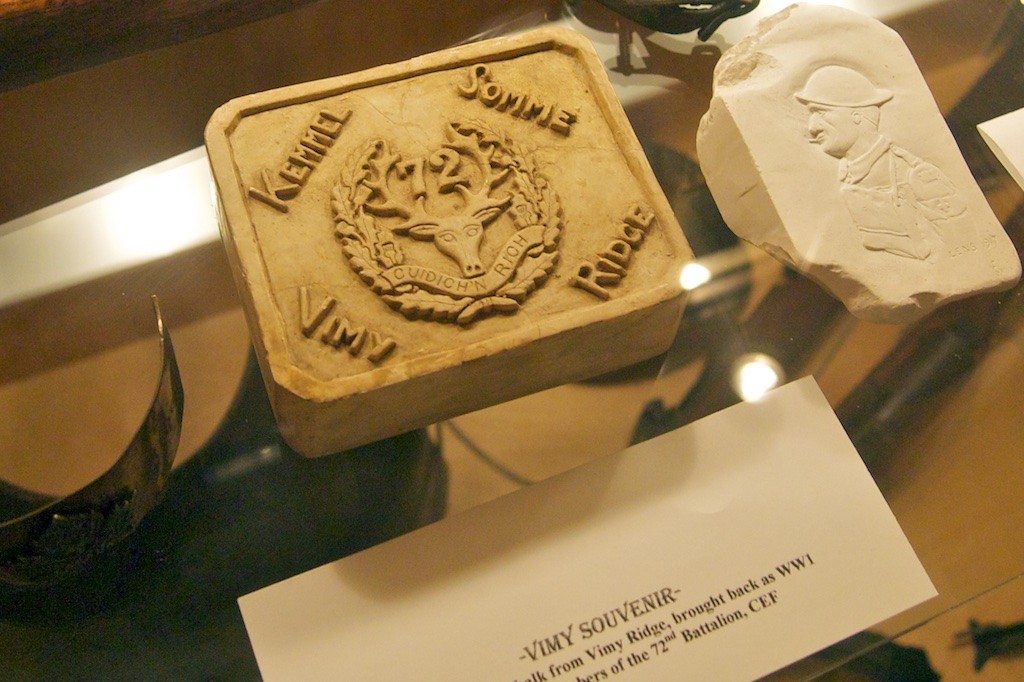 Surrey Remembers
Where: Surrey Museum (17710 – 56A Ave, Surrey)
When: November 11th, 2015 from 9:30am to 1:30pm
Details: Bring your family to take part in the annual Remembrance Day ceremony at the Cloverdale Cenotaph next door to the Surrey Museum and the Surrey Archives. After the ceremony, warm up in the museum and enjoy activities, crafts, videos, demos, hot chocolate and more.
Generation to Generation Ceremony and Lighting of the Cauldron
Where: Jack Poole Plaza, Vancouver Convention Centre
When: November 11th, 2015 at 8:30am
Details: As the cauldron comes to life, a senior veteran will hand over Canada's flag to a member of the next generation of veterans, acknowledging the continuing service and loyalty of Canadians from generation to generation. The cauldron will stay lit until 11:00am.
Ceremony and Parade at Victory Square
Where: Victory Square, West Hastings St between Cambie and Hamilton
When: November 11th, 2015 starting at 9:45am
Details: The program begins with a 15 minute performance by the Vancouver Bach Youth Choir and Sarabande starting at 9:45am. At 10:00am veterans, military marching units and bands will be led to Victory Square by the Vancouver Flag Party. The cenotaph ceremony starts at 10:30am. A combined performance of "Sands of Kuwait" by the Vancouver Fire and Rescue Service Band and the Pipes and Drums of the Seaforth Highlanders of Canada will be featured.
At 11:00am the Last Post will be sounded. There will be two minutes of silence, during which a 21-gun salute by the 15th Field Artillery Regiment will be heard from Portside Park. Rouse and Lament will follow. The Royal Canadian Air Force will conduct a fly-past moments later, weather permitting. The enduring "In Flanders Fields" will then be sung by the Bach Youth Choir and Sarabande followed by the traditional placing of wreaths at the cenotaph.
At 11:30am the Remembrance Day parade of veterans, brass bands, pipes and drums, Canadian Forces units and Cadets, will begin marching west on Hastings and take the salute while passing the reviewing stand. Veterans will continue on Hastings and disperse. The remainder of the parade turns north on Richards, east on Cordova, and south on Cambie and salute the Cenotaph while passing Victory Square.
"11": A Community Music and History Project
Where: Celebration Hall, Mountain View Cemetery (5455 Fraser St, Vancouver)
When: November 11th, 2015 at 11:00am
Details: A solo trumpet will call out 11 questions, and 11 stringed instruments will answer. Each instrument represents a specific fallen soldier or Veteran of the World Wars, and tells that individual's story through sound and music. The performance will be 11 minutes long. There will be a display of historic photos and documents from the lives of each of the soldiers represented in the piece. All are welcome to this free public event.
Wreath Laying Ceremony in Delta
Where: North Delta Social Heart Plaza (11415 84 Ave, Delta)
When: November 11th from 10:45am to 11:45am
Details: The Kennedy House Seniors' Society and the Corporation of Delta, will host a Remembrance Day Wreath-Laying Ceremony at the North Delta Social Heart Plaza at 10:40 am. Following the ceremony, a public reception will be held at the North Delta Recreation Centre.
Remembrance Day Service at Richmond City Hall
Where: Richmond City Hall (6911 No. 3 Rd, Richmond)
When: November 11th, 2015 at 10:25am
Details: The service will be streamed online. To access the live webcast, click on the Remembrance Day Ceremonies link under the news tab on the home page of richmond.ca. A military parade will start marching at 10:20am, the official ceremonies at the City Hall cenotaph will begin at 10:40am and there will be two minutes of silence at 11:00 am, which will be followed by wreath-laying. Following the service, a free public reception will be held inside the City Hall Galleria. This event is for all ages.
Remembrance Day Services on the North Shore
Where/when: Victoria Park Cenotaph in North Vancouver at 10:30am.
Where/when: Cates Park Service 11:00am
Where/when: Parade and service on Marine Drive at 20th in West Vancouver from 10:30am to 12:00pm.
Royal Westminster Regiment Remembrance Day Indoor Memorial Service
Where: The Armoury of The Royal Westminster Regiment (530 Queens Ave)
When: November 11th, 2015 from 10:00am (doors at 9:00am)
Details: A traditional memorial service to remember our fallen has been held in The Armoury since the end of World War I and has continued annually for almost a century. All veterans, members of the Canadian Armed Forces, Allied Forces, Cadets, military family and association members, Legion members, Scouts, Guides, Thunderbirds, Adventure Club, Community Service Groups, friends, family and the general public are invited inside the Armoury. Seating is limited and provided on a first come basis.
New this year, The Royal Westminster Regiment is pleased to announce an Open House at The Armoury on Monday, November 9th from 10:00am to 3:00pm featuring military displays and demonstrations. The Museum will also be open. Donations accepted at the door. This event is free and everyone is welcome.
Follow Canada Remembers on Facebook and Twitter for more information.