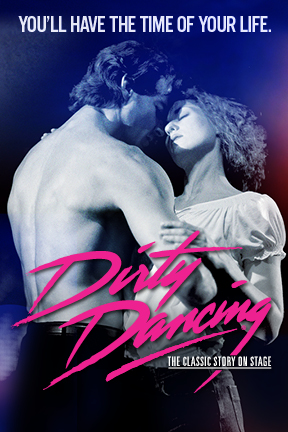 I'm pretty sure that the Dirty Dancing soundtrack was also the soundtrack for my rugby team back in high school. On our way to tournaments and away games the tape would hit the van's deck and we'd get pumped by singing along to "Hungry Eyes," "Hey Baby," "Do You Love Me?" and the heart stopping "(I've Had) The Time of My Life."
It was an odd combination but it did take us to two provincial championships so it must have had a great effect on us.
Dirty Dancing is coming to the big stage in Vancouver and if you have memories of its scenes and music being a part of your life like I do, you'll want to hop on this pre-sale that's opening up on Friday.
Pre-Sale Code for Dirty Dancing in Vancouver
Dirty Dancing – The Classic Story on Stage is an unprecedented live experience, exploding with heart-pounding music, passionate romance, and sensational dancing.
When: January 12 – 17, 2016
Where: Queen Elizabeth Theatre
Seen by millions across the globe, this worldwide smash hit tells the classic story of Baby and Johnny, two fiercely independent young spirits from different worlds who come together in what will be the most challenging and triumphant summer of their lives. Don't miss your chance to see this record-breaking live theatre sensation. You will have the time of your life!
Pre-Sale Code & Link
This pre-sale link will be ONLY available November 27 at 10:00am until November 29, 2015 and the code to use is MOVIE.
Tickets
Individual tickets for the Vancouver premiere of Dirty Dancing – The Classic Story on Stage will go on sale Monday, November 30 at 10am. Tickets are available at 1-855-985-5000 or through Ticketmaster online. Groups of 10 or more can call 1-800-889-8457. American Express® Cardmembers have access to some of the best seats in the house for all the Dirty Dancing performances. Performances run Tuesday through Saturday evenings at 8:00pm, Sunday evening at 7:30pm with Saturday and Sunday matinees at 2:00pm.
Follow Broadway Across Canada on Twitter and Facebook for more information about their shows coming to Vancouver in 2015-2016.