Whenever I'm out at an event and I introduce myself the first response, if someone has heard of Miss604.com, is about how helpful my event lists are. I have been curating these event lists, for whole months and for each weekend, for the last 5 years and I'm so thankful for all of the emails, tweets, and event listings everyone sends in. In fact, I pour over 300+ emails every month to bring you this list so I am very happy that you find it helpful — and that you keep sending me your event information.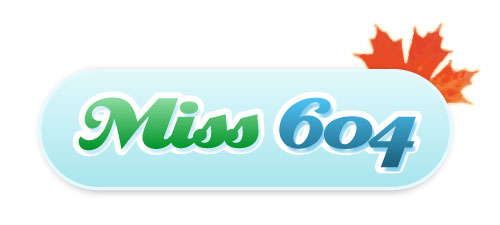 Another bit of feedback I have received over the years is: "Can I get this to my inbox?" Well, now you can! I have started the Miss604 Weekend Events Newsletter that will be sent out every Thursday. It won't feature the full weekend list, just a quick and easy-to-read list of 5-10 of my top picks and then a link to the big list if you would like to view that.
Miss604 Weekend Events Newsletter
If you are interested in signing up, simply enter your email in the form below. This is 100% opt-in and you can of course opt-out at any time. Email addresses are managed by me, purely on the newsletter system and are not given out to any third parties.
For a little incentive, I have a special contest just for those who sign up before Friday this week. Everyone who registers for the new Miss604 Weekend Events Newsletter will be entered to win a 4-pack of tickets to Science World to check out their exhibits, gallery, activities, and the current Animal Inside Out exhibition.
Sign Up
Thank you for your continued support and I look forward to delivering the best local event listing direct to your inbox every week. One winner will be drawn at random from all subscribers at 12:00pm on Friday, November 20, 2015.
Update: The winner of this contest is Laura!