The Surrey Tree Lighting Festival is happening Saturday, November 21, 2015 at Central City and Surrey City Hall plazas. It's the biggest free, family-friendly event of the season in Surrey and is filled with live entertainment and activities. On top of the dozens of exhibits, rides, and activations, you can also give back:
Giving Back at the Surrey Tree Lighting Festival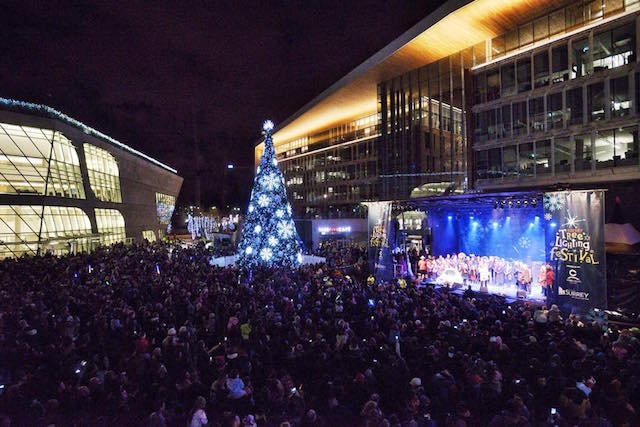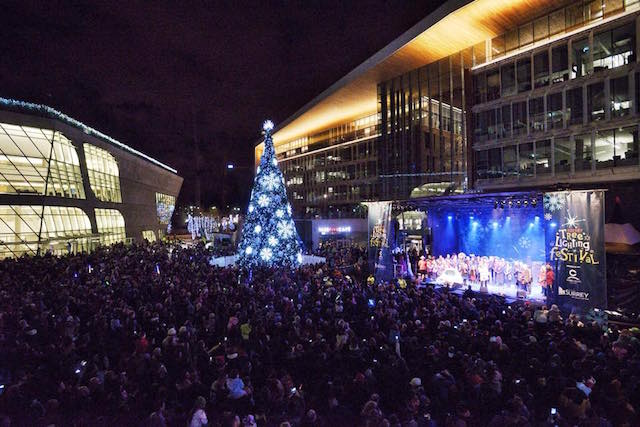 Surrey Food Bank
Please bring non-perishable food items for the Surrey Food Bank to the Surrey Tree Lighting Festival. As a non-profit charitable organization, the Surrey Food Bank is able to operate only due to donations of money and food. These donations come from individuals, organizations and corporations as well as various fundraising efforts. Canned meat, healthy cereal, canned fruits & vegetables, baby formula, and diapers are some of the Surrey Food Bank's most needed items.
Surrey Fire Fighters Association Adopt a Family Program
The Surrey Fire Fighters are collecting toys (unwrapped) for their Adopt a Family Program. Additionally, proceeds from the ferris wheel will go towards their Adopt a Family program. The toy drive and fundraiser are one of the many programs of the Surrey Fire Fighter's Charitable Society.
Surrey Christmas Bureau
The Surrey Christmas Bureau (SCB) is a non-profit, charitable organization providing our city's low-income families with toys, holiday gifts, stocking stuffers and grocery certificates each Christmas. You will also find them on site on Saturday.
Surrey Tree Lighting Festival Details
Get together with your family and friends at the Tree Lighting Festival and enjoy the Coast Capital Savings Photo Booth, Winterland, Storyville, Toddler Town, arts & crafts, trolley rides, miniature train rides, a craft market, road hockey, ice carving, a ferris wheel, various other family activities and great FREE performances.
What: Surrey Tree Lighting Festival
Where: The Plaza at New City Hall and Atrium (13450 104th Ave, Surrey)
When: Saturday, November 21, 2015 from 12:00pm to 7:00pm. The tree will be lit at 6:30pm. The stags at Central City will be lit at 4:15pm.
Rain or shine! There will be a lot to do both indoors and outside. View the full stage schedule online and follow Surrey Events on Twitter and Facebook for more information.
Miss604 is a proud media partner of the Surrey Tree Lighting Festival