Vancouver's Beauty Night Society is a non-profit organization in Vancouver's Downtown Eastside that is committed to bettering the self-esteem, image, and lives of women living in poverty. In their 15 years in service, they have given over 50,000 life-makeovers and that work continues this season.
Fill a Stocking for Beauty Night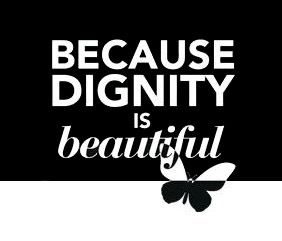 In addition to Beauty Night's regular programs, which run 4 nights a week, they hand out holiday stockings — and they're hoping to fill and distribute 1500 this year. These stockings are to be sewn, decorated, filled, and delivered to impoverished women and youth in Metro Vancouver.
Volunteers can pick up fabric to sew and decorate the stockings, one of which is local fashion designer Nancy Perreault, then the Carrie Wheeler Entertainment Group's team fills the stockings. Deliveries are made by volunteers dressed as elves who hand out the stockings at shelters, transition homes, housing locations, drop in centres, health care facilities.
Items Needed That You Can Donate
Journals (most requested)
Jewelry
Gloves
Socks
Chocolate
Coffee Cards
Granola Bars
Stationary
Body Care Products
Nail Care Products
Dental Care Items
Skin Care Products
Hair Care Products
Makeup Samples
Where to Donate These Items
Donations can be dropped off before November 25, 2015 at:
Vital Health 1855 West 4th Avenue, Vancouver, BC
Breizh Salon Services (3rd and Main), Vancouver, BC
Eastside Fitness 5854 Fraser Street, Vancouver, BC
Forever Yours Lingerie, 20460 Fraser Hwy, Langley, BC
You can start a product drive at work, throw a stocking-filling event, ask for donations from suppliers (like an extra toothbrush from your dentist, or products from your local salon). Follow Beauty Night on Twitter and Facebook for much more information and to see how you can help this season.