It was the calm after the storm today at Best Buy in Downtown Vancouver as John and I skipped the crowds on Black Friday but still took advantage of some amazing deals on Saturday. We met up with Calvin, who was our personal shopping assistant, and told him some of our wish-list items, gift ideas, and the kinds of electronics we would like to use around our home. Check out our retail adventure in this quick video:
Calvin told us that the hottest Black Friday items, and most-wanted items this season, are Smart Home devices (mounted cameras, remote lighting, adaptable heating systems) and wearables (fitness trackers and smart watches). The Granville/Robson store also has tech toys for kids, home appliances (like Dyson heaters/coolers), printers, cables, cameras, and even electronic toothbrushes.
I may have lost track of time in the television department as I discovered curved 4K TVs that now make our home unit seem terribly inadequate.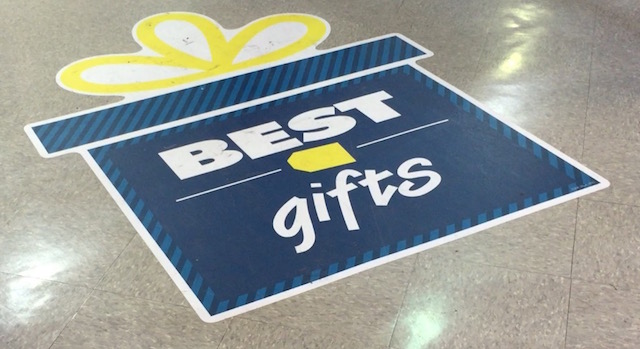 We walked away with some great deals, like $79.99 for a Philips home light automation starter kit, Philips light strips (that work with Nest) and $149.99 for the FitBit Charge HR that John will use for his runs and in the gym. Some of these prices are available until December 3rd in store.
Black Friday Deals at Best Buy
The hottest Black Friday sales will be available on BestBuy.ca and in stores across Canada until November 29th at 6:00pm PT. Best Buy is also hosting some incredible savings on Cyber Monday (November 30th) available only online.