The 34th Vancouver International Film Festival concludes tonight with the VIFF Wrap party but in case you missed some screenings, fear not! There will be almost a full week of repeats coming up.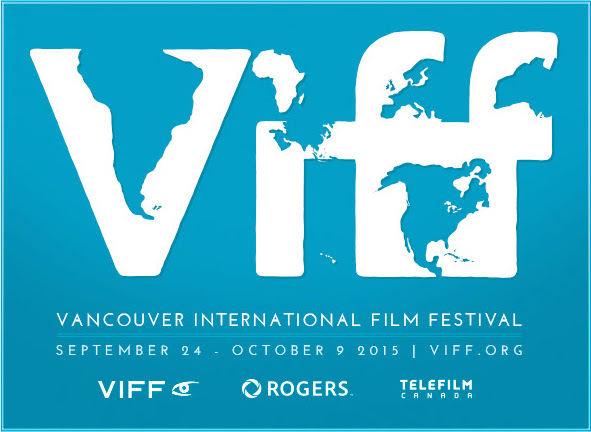 VIFF Repeats This Week
The Vancity Theatre, VIFF's year-round home, will play host to some of the award winners from this year's festival, such as Sleeping Giant (Best Canadian Film) and The Devout (BC Emerging Filmmaker). Also on offer will be celebrated films from other festivals, including The Lobster (Prix du Jury, Cannes 15), Rams (Grand Prix, Un Certain Regard, Cannes 15) and Umrika (Audience Award: World Competition, Sundance 15). Other decorated films returning are Marshland (winner of 10 Goya Awards in Spain) and 100 Yen Love and Home Care (Japan and the Czech Republic's submissions, respectively, for the Best Foreign Language Film Oscar).
Saturday, October 10, 2015
Rams (11:45am)
Iam Nojoom, Age 10 and Divorced (1:45pm)
A Ballerina's Tale (4:00pm)
Umrika (6:15pm)
100 Yen Love (8:30pm)
Sunday, October 11, 2015
Requiem for theamerican Dream (4:30pm)
Sabali (6:15pm)
The Lobster (8:15pm)
Monday, October 12, 2015
Painted Land: In Search of the Group of Seven (12:00pm)
Rainbow Island (1:45pm)
Peggy Guggenheim: Art Addict (4:00pm)
Sleeping Giant (6:15pm)
The Royal Tailor (8:15pm)
Tuesday, October 13, 2015
Landfill Harmonic (1:30pm)
Hannah: Buddhism's Untold Journey (4:00pm)
The Devout (6:15pm)
Home Care (8:30pm)
Wednesday, October 14, 2015
Jumbo Wild (2:30pm)
Palio (4:00pm)
Racing Extinction (6:15pm)
No Men Beyond This Point (8:30pm)
Thursday, October 15, 2015
Marshland (6:30pm)
Magallanes (8:45pm)
Racing Extinction (6:15pm)
As these screenings fall outside of VIFF's dates, these are not official festival screenings. Consequently, festival passes, ticket packs and complimentary vouchers will not be accepted for VIFF Repeats. Attendees will need to purchase an individual ticket for each show. Tickets are available online or in-person at the Vancity Theatre box office (1181 Seymour Street, Vancouver) 30 minutes before showtime.
Stay connected with VIFF for updates and announcements by following @VIFFest on Twitter and pick up your program guide at locations across the Lower Mainland for more information.
Miss604 is a proud Media Partner of the Vancouver International Film Festival