Single tickets are now available for the full lineup of films featured at this year's Vancouver International Film Festival ("VIFF") happening September 24th to October 9th. Now in its 34th year, VIFF is presenting 355 films including 238 feature films, 32 World Premieres, 33 North American Premieres, and 53 Canadian Premieres. Festival-goers can expect to experience a diverse selection of films from around the world in 2015.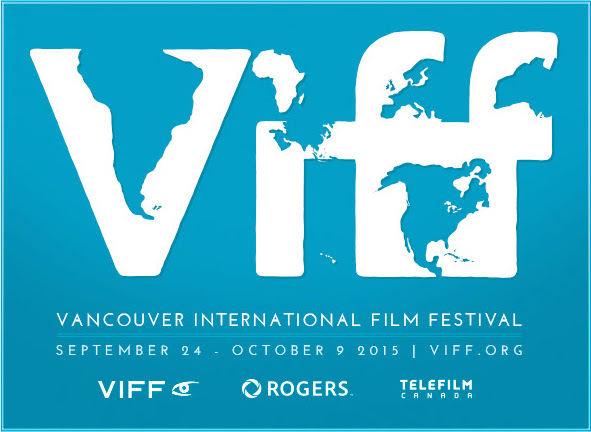 VIFF Films and Galas
The festival's Opening Gala film on September 24th will be John Crowley's stirring immigration tale/romantic drama Brooklyn. Marc Abraham's Hank Williams biopic I Saw the Light will serve as the Closing Gala feature on October 9th.
The Spotlight Gala film is Beeba Boys at the Centre for Arts on September 27th and 29th. My Internship in Canada is the Canadian Images Gala film at the Centre for Arts and International Village on September 25th and September 27th. The BC Spotlight Gala film is Into The Forest, showing October 3rd and October 8th.
Film Series
Canadian Images: One of the largest showcases of new Canadian cinema on the planet, Canadian Images is a true point of pride for VIFF. This series is also home to the BC Spotlight, which focuses on the best and brightest of our homegrown talent. Here, festival-goers will find everything from The Forbidden Room, the latest from maverick Guy Maddin, to The Sandwich Nazi, a documentary profile of an outrageous Surrey deli owner.
Cinema of Our Time: A spectacular showcase of narrative films from around the globe featuring both today's masters and tomorrow's visionaries.
Dragons & Tigers: The Cinemas of East Asia continues to be one of the world's largest and most adventurous collections of East Asian cinema. This year's features the usual array of exciting new discoveries, as well as the latest work by illustrious Dragons & Tigers alums, including Hou Hsiao-Hsien (The Assassin), Kore-eda Hirokazu (Our Little Sister), Jia Zhangke (Mountains May Depart) and Apichatpong Weerasethakul (Cemetery of Splendour).
Spotlight on France: Honouring the rich cinematic culture that continues to flourish in France by highlighting the nation's finest big-screen offerings, including Cannes standouts such as Arnaud Desplechin's My Golden Days, Philippe Garrel's In the Shadow of Women, Alice Winocour's Disorder and Stéphane Brizé's The Measure of a Man.
NonFiction Features: A testament to VIFF's commitment to documentary and essay films that makes it one of Canada's largest documentary festivals. The involving stories here include Louise Osmond's Dark Horse, a tale of Welsh underdogs crashing the "sport of kings," and The Visit (An Alien Encounter), Michael Madsen's fact-based pre-enactment of an alien invasion.
Arts & Letters: A cinematic celebration of visual and performing arts with a strong focus on captivating films in which music takes centre stage, be it Mavis!, Jessica Edward's rousing profile of the gospel/soul legend, or Imperfect Harmony, a look at the clash between two titans of classical music. Another of the series' highlights is the North American premiere of Innocence of Memories, Grant Gee's magnificent, mesmerizing visual essay about Turkish author Orhan Pamuk.
Other series: Altered States, Canadian Shorts, The Great Divide, Episodic Stream, Hidden Pasts, Digital Futures, VIFF Impact, Style in Film, On Comedy, and Special Presentations.
Important Dates
Thursday, September 3, 2015
VIFF festival passes and discounted ticket packs are available now online
Saturday, September 12, 2015
In-person Advance Sales at Vancity Theatre Box Office, 1181 Seymour (12pm-7pm)
Thursday, September 24, 2015
Festival opens. All venue box offices open, 30 min before the first screening of the day
Stay connected with VIFF for updates and announcements by following @VIFFest on Twitter and pick up your program guide at locations across the Lower Mainland for more information.
Miss604 is a proud Media Partner of the Vancouver International Film Festival