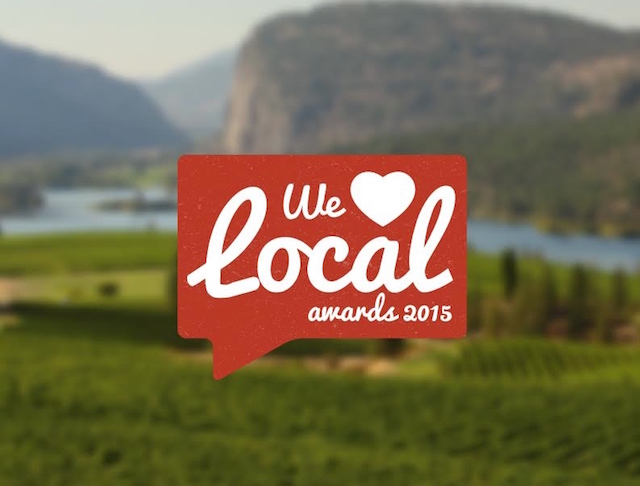 Get ready to show your favourite local food producer a little love: it's time for the third annual We Heart Local Awards!
For the last three years, these people's choice awards has highlighted the most popular food and agriculture businesses and organizations across the province. Your vote helps support the local economy, spread the word about why local is better…and it also tells your favourites how important they are to your community.
If you want to support your local butcher, baker, or ice cream maker, nominate them for a We ♥ Local award!
We Heart Local Awards 2015
Anyone living in BC can nominate and vote for their favourites in the following 15 delicious categories:
Favourite Farmers' Market
Favourite Store to Buy Local
Favourite Local Meat or Poultry Supplier
Favourite Local Seafood Supplier
Favourite Local Cheese Maker
Favourite Local Sweet Treat
Favourite Local Advocate
Favourite Local Winery
Favourite Local Brewery
Favourite Local Food Truck
Favourite Local U-Pick Farm
Favourite Local Orchard/Fruit Supplier
Favourite Local Restaurant or Chef
Favourite Local Florist or Nursery
Favourite Local Greenhouse or Veggie Grower
Nominations started August 17th, and voting is open from September 7th to September 14th, 2015. When you vote, everyone's a potential winner: nominating and voting for your local BC favourites also enters you into weekly draws for a chance to win one of five $100 gift cards to your local BC VQA store. Plus, you'll be automatically entered in the Grand Prize draw for a luxurious three-night stay at Taku Resort and Marina along with your choice of a cooking course for two, valued at $1,800. This prize includes $300 gift card for BC Ferries to cover the cost of ferry transportation to Quadra Island. It's an unforgettable way to experience local – especially once you hear Taku's family story. Grand prize winner will be announced on September 15, 2015.
To cheer on your favourite local loves (and discover new ones), head to We Heart Local, or download their mobile app for iPhone to find what's in season right from your pocket.
Be sure to get your nominations in this week and then follow the program online, on Facebook, Twitter #WeHeartLocal and on Pinterest.
VQA Wine Giveaway
For even more incentive to nominate and vote for your favourite BC growers and producers, I have a $100 VQA wine gift certificate to give away. Established in 1990, BC VQA certified wines must meet specific standards with respect to origin, vintage and varietals. These wines are also tasted by a qualified panel for quality characteristics prior to being able to use the BC VQA designation. To put it simply, when you see BC VQA on a bottle, it is your guarantee that you're sipping a wine that is 100% from British Columbia! [WineBC]
Here's how you can enter to win:
Comment with the name of a BC grower, producer, winery, or brewery (1 entry)
Post the following on Twitter (1 entry)
RT to enter to win a $100 BC VQA wine prize from @weheartlocalbc @Miss604 http://ow.ly/R3EFp
I will draw one winner at random from all entries on Friday, August 21, 2015. Must be 19+. Remember to get your nominations and votes in for the We Heart Local Awards!
Update The winner is Nancy!