VanDusen Botanical Garden is a seasonal beacon in Vancouver, a place I visit in the fall for changing colours in the trees, in the winter for the Festival of Lights, and in the spring for the natural pink confetti of the cherry blossoms.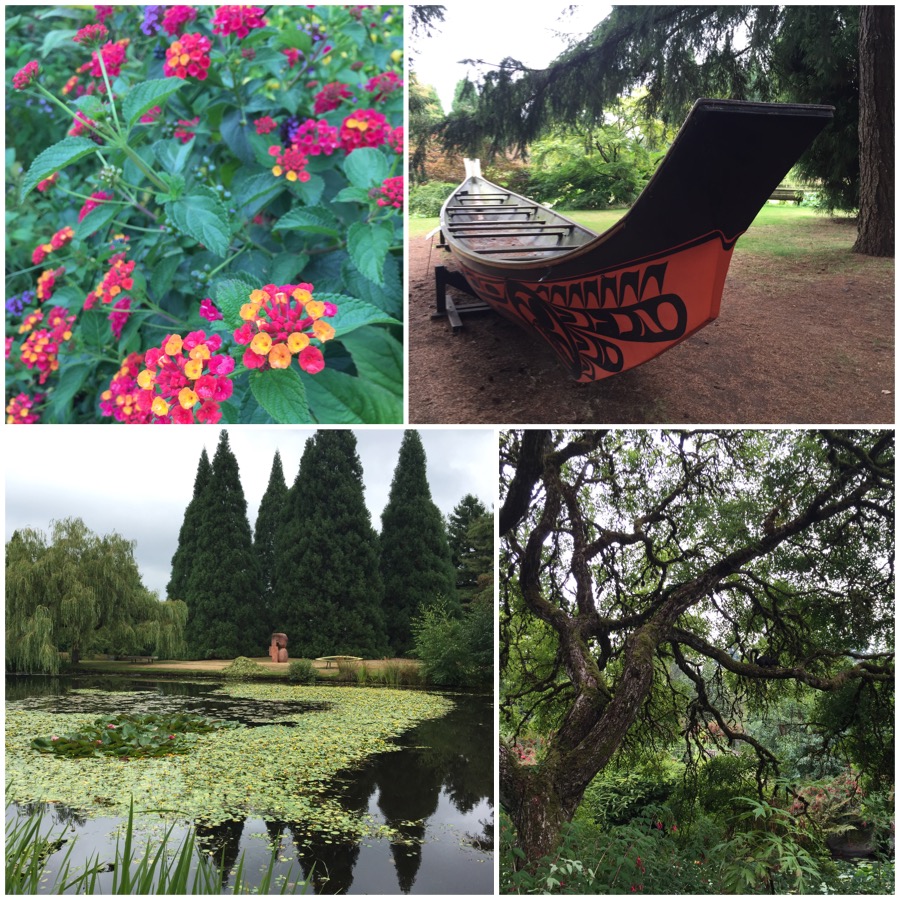 This summer I visited with my niece from Chicago, strolling between fragrant flowers in the gardens and enjoying lunch on the Truffles Cafe patio. This oasis in our city, just off Oak Street, is celebrating 40 years this month and everyone is invited.
VanDusen Botanical Garden 40th Anniversary
When Sunday, August 16, 2015 from 10:00am to 5:00pm
Where VanDusen Botanical Garden, 5251 Oak Street
Tickets Retro rates of $2.00 per person (all ages)
Bring your friends and family to enjoy a fun-filled day at the garden. Featuring live music, historical and botanical talks and tours, an heirloom veggie harvest, family entertainment, photo booth, climbing wall, putting green, face-painting, tasty treats, and much more.
Free popcorn, free cake at noon, BBQ hot dogs and ice cream will be for sale. All entertainment and activities are included with admission.
Parking is limited so guests are encouraged to take transit, bike, or walk to the garden. Follow VanDusen on Facebook for more information about the anniversary celebration and upcoming special events.