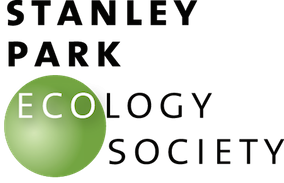 This post has been contributed by Liron Gertsman, Volunteer with the Stanley Park Ecology Society ("SPES"). I have been following SPES since I moved into the West End a decade ago and I have been a member for three years. I wanted to offer the team an opportunity to share their news, events, and work so I have created "SPES Saturday" where they contribute and share stories with my audience once a month.
These Photos are for the Birds
Have you ever wanted to soar with birds? When I was younger, I had a lot of dreams about flying like a bird. Now I'm 14, and since then I have learned to soar with birds in my own way. I'm an avid bird watcher and photographer, and since those dreams of mine, I have amassed a life list of 694 bird species from North and South America and the Middle East.
How did I go from dreaming about birds to becoming the birder, environmentalist and photographer that I am today? I owe a lot of my initial birding knowledge to the knowledgeable people at the Stanley Park Ecology Society. They accepted me, a 10 year old volunteer, on their monthly bird counts. At the time, I was what I would call a bird enthusiast. I loved bird watching, and thought I really knew my birds. However, what I learned about birds and nature from the people at SPES didn't even compare to what I knew before. I was transformed from an enthusiastic little boy to a knowledgeable naturalist.
For instance, did you know that the waters of English Bay and Burrard Inlet surrounding Stanley Park are a critical wintering site for thousands of seabirds, particularly surf scoters? Every winter, peaking in late November, these birds can be seen numbering in the thousands along the Stanley Park Seawall. With their striking sturdy beaks, these sea ducks yank blue mussels from the Park's rocky shores.
My photo of these birds – taken as I prepared to lead a SPES bird walk – won me a place in the Audubon 2015 Photo Awards Top 100 this past spring. By volunteering on the SPES monthly bird counts over the years (and now leading walks for SPES), I have not only seen thousands of birds, but I've also learned to identify every bird in the park by their sound.
This August, I'm having an exhibit in downtown Vancouver's Pendulum Gallery, located at 885 West Georgia Street. Because of what SPES has done for me, I think this gallery is an awesome way to give back. The exhibit, Soaring with Birds, is a fundraiser for SPES.
Drop in anytime from August 10-22, and feel free to inquire about purchasing my work to benefit SPES, or click here to donate directly to their Stanley Park conservation programs. Admission is free, and this exhibit will showcase 40 images of my best bird photography.
For a preview, check out my website at lironsnaturephotography.com, or give my Facebook page a like. I hope to meet many of you at the gallery, from August 10-22!