You've probably heard of Dîner en Blanc by now, where 3,500 Vancouverites dress in their very best whites and attend an exclusive outdoor dining party at a surprise location filled with romance, grandeur and charm. This chic picnic, inspired by the first Dîner en Blanc in Paris 27 years ago and now held in dozens of cities around the globe, happens again in Vancouver on August 25th.
For those who haven't received an invite to purchase a ticket, or those looking for an alternative dining experience, a pair in is organizing a more grassroots approach to the mass-dining-al-fresco event scene. Ce Soir Noir is also happening on August 25th and according to organizers, "it's actually not fancy whatsoev."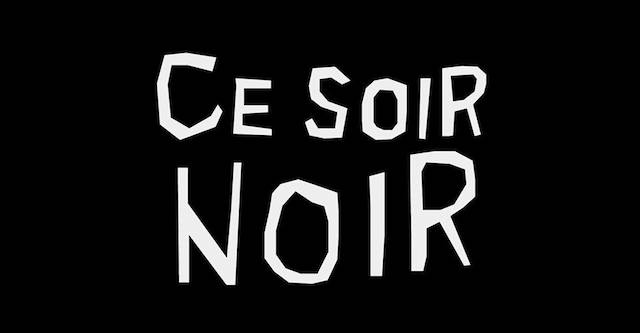 Ce Soir Noir at Crab Park
This is no chic-picnic. It's actually not fancy whatsoev. It's also free. We are here to invite you to a democratic gathering in CRAB Park on Tuesday, the 25th of August. The task at hand is simple – dress head-to-toe in your blackest clothes, grab some friends, some food and beverages, a big blanket and set yourself down for the evening for peaceful resplendence in one of Vancouver's finest parks."
Ce Soir Noir, created by East Van artist Graeme Berglund along with George Vergette, promises to be "an evening of a resounding positive community eating dinner together. An ad-hoc, barely-even-organized, family-friendly event." Berglun told the Province earlier this week that that Ce Soir Noir isn't anti-Diner en Blanc — only a tongue-in-cheek response and a different option.
You can find a full list of rules (or non-rules) posted on the event's Facebook page but the concept is pretty simple: "All black clothing. Food. Drink. Friends. Big Blankie. Tuesday, August 25th. 5pm."
Both of these events represent Vancouver culture and the fact that they both exist is a testament to the world-class yet community-driven city of amazing creative citizens in which we live.