Looking for a simple, refreshing vacation to wrap up summer or kick off fall? Parksville and Qualicum Beach are just a three-hour car trip from Vancouver, including the scenic ferry crossing from West Vancouver's Horseshoe Bay to Departure Bay in Nanaimo. Whether you prefer nature, dining, exciting rides, shopping or culture, there's more to do here than just hang out on the beach.
Connecting With Nature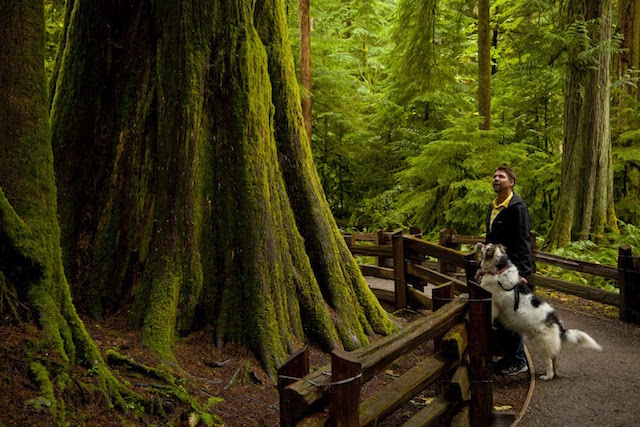 From viewing the towering, ancient Douglas firs at Cathedral Grove to going bird-watching at Rathtrevor Beach Provincial Park, Parksville and Qualicum Beach abound with timeless natural wonders.
Vancouver Island is home to more than 1,000 caves, and exploring the surreal, beautiful limestone formations in the Horne Lake Caves is a special highlight. The caves introduced several metal slides in fall 2014 to help visitors get around easily and reduce wear and tear on the priceless calcite that lines the walls.
Also worth experiencing is the 2013-launched Deep Bay Marine Field Station, not just to admire the state-of-the-art, clam-shaped roof, but also to touch anemones and sea cucumbers and view a huge grey whale skeleton.
Dining in Parksville and Qualicum Beach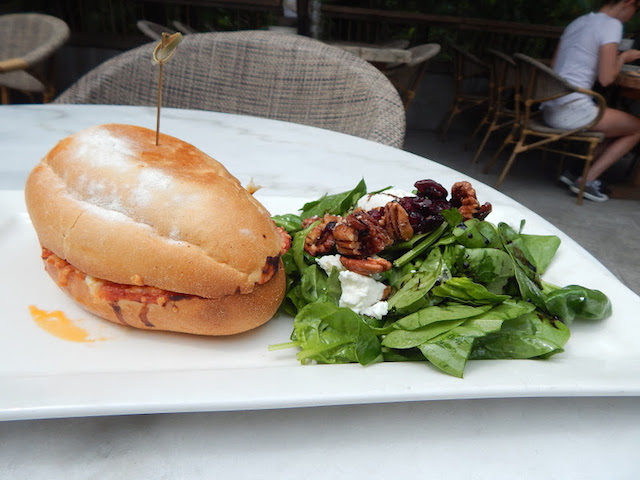 Parksville and Qualicum Beach have a strong emerging restaurant scene. You can tuck into halibut and chips or a hand-peeled shrimp sandwich at CView, the refurbished Qualicum Beach Inn's new restaurant. The unique, circular room is complemented by colourful glass ornaments and a magnificent view of the Strait of Georgia.
Devour a coconut chicken curry wrap or potato wedges at quirky, cozy Lefty's, which pays tribute to southpaws and has locations in both Parksville and Qualicum Beach.
And there's always room for wine and cheese, right? Head to Morningstar Farm, home to both Little Qualicum Cheeseworks and MooBerry Winery, to discover some savoury artisan products.
Thrills from Go-Karts to Horses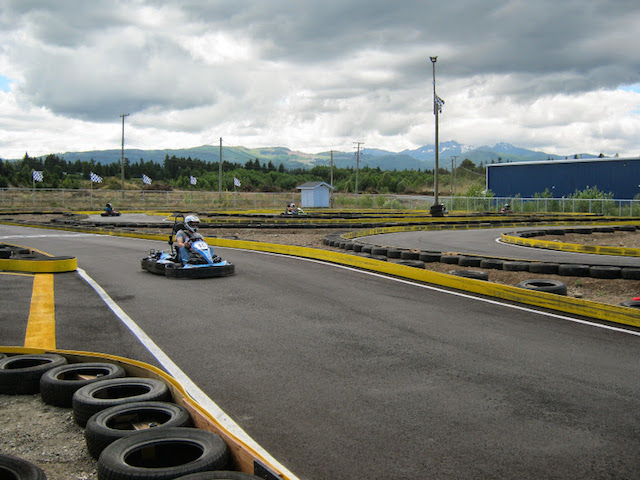 Ready to pick up the pace? You can rev up your engines at Fast Time Grand Prix, Vancouver Island's newest and hottest go-kart track. Founded in Parksville in 2014, it offers 35 turns on a half-kilometre course, as you race around at up to 50 km/hour.
For an alternative way to explore the quiet roads and waterfront vistas around Qualicum Beach, rent an electric bike at Pedego Electric Bikes. These state-of-the-art vehicles offer throttles and enhanced pedalling power, and tandem bikes and trailers to pull the kids are available.
Or saddle up and go horseback riding at Tiger Lily Farm, where petting the bunnies and calves afterwards adds to the fun.
Quaint Boutique Shopping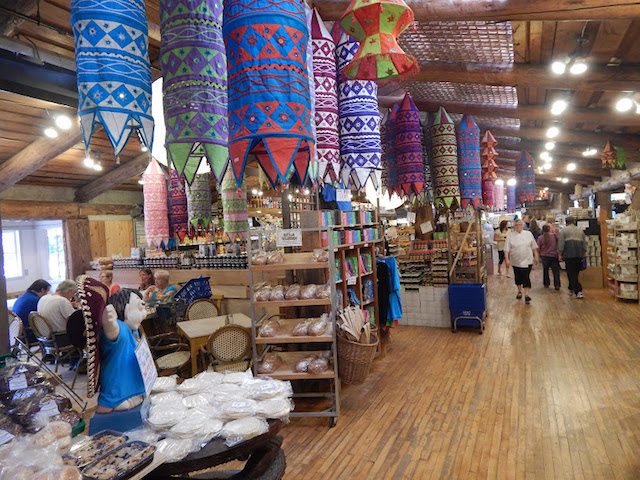 It's pretty much the polar opposite of big-box shopping in Parksville and Qualicum Beach. What are some of your options? Gape at the real, live goats grazing on the roof of the Old Country Market in Coombs. Head up to Fanny Bay Trading for a gorgeous selection of authentic native carvings, prints, and pottery.
Browse through 4,000 square feet of vintage furniture, radios, and Royal Albert bone china at Yesterday's Child Antiques in Qualicum Beach. Or nostalgically search for literary treasures at Fireside Books. Burgeoning with gnomes, miniature cars, and other collectibles, it's been family-owned and operated in Parksville since 1991.
Culture in the Oceanside Region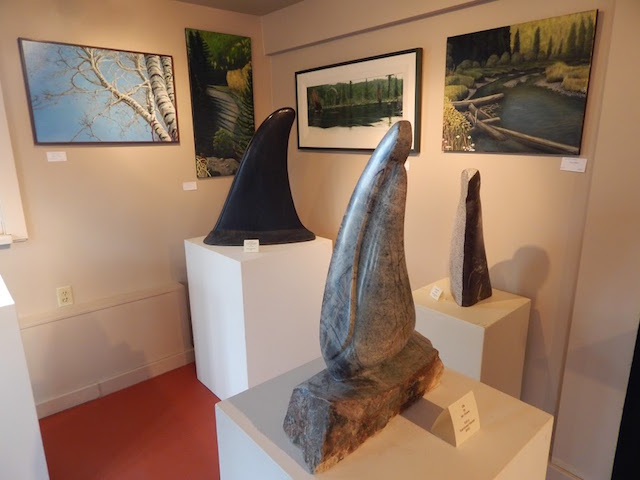 Check out the Oceanside Concert Series starting this fall at the Knox United Church in Parksville, which has delighted audiences with string quartets, harpists, and choirs since debuting in 2014. Echo Players Village Theatre offers enthusiastic performances of hit plays like Calendar Girls (October 8-30, 2015).
And don't miss the Old School House Arts Centre, where you can watch artists at work on watercolours and jewelry, listen to scintillating music played on a Seiler grand piano, or purchase a hand-carved marble wine rack. See the Visit Parksville Qualicum Beach, Vancouver Island Travel or Destination BC websites for more information.