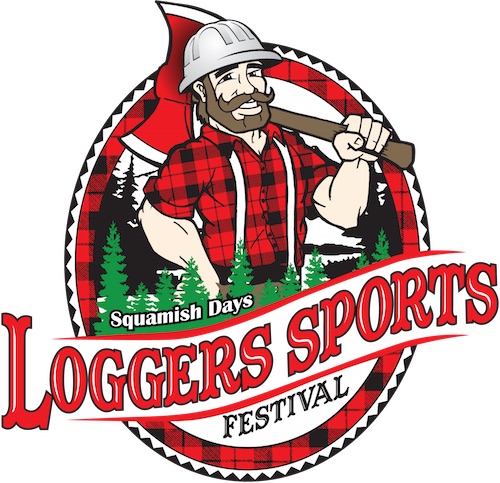 Squamish Days Logger Sports Festival returns for the August long weekend with fun for the whole family. From participation in a 10km run to sitting back and enjoying bed races, barbecues, pancake breakfasts and live music, the festival showcases Squamish's rich history and vibrant community spirit. There are ticketed events and free activities available over all five days.
Squamish Days Logger Sports
Thursday, July 30, 2015
Events: 2nd Annual Beard Pageant and the Campfire Showdown
Friday, July 31, 2015
Events: World Championship Chair Carve, Summer Night Street Party in Downtown Squamish, Into the Woods Art Fashion Show, Squamish Days Bed Races.
Saturday, August 1, 2015
Events: Children's Sports, Novice & Intermediate Logger Sports Show, Rotary Beef Barbecue, Squamish Days Giant Bingo, Axe Throw International, Logger's Stomp Dance.
Sunday, August 2, 2015
Events: Logger's Pancake Breakfast, Squamish Days 10km Run, Squamish Days Flashback Mile, Festival Parade, World-Class Open Logger Sports Show.
Monday, August 3, 2015
Events: Picnic at the Pavilion (11:00am to 3:00pm) with live local bands, food vendors, and a Black Kettle Brewing Beer Garden.
Special Guests for 2015
TSN Lumberjack Series Film Crew will be filming onsite, Ryan Cook from HGTV's Carver Kings will be onsite carving, available for pictures and signing autographs, and Norman Foote will be performing at the Children's Sports on Saturday.
Win A Squamish Days Logger Sports Festival Getaway
As a sponsor of this event, I am thrilled to offer up an amazing Sea to Sky experience courtesy of the Squamish Days Loggers Sports Festival. The getaway prize pack includes:
Here's how you can enter to win:
Leave a comment naming a Squamish Days event (1 entry)
Like, share, or comment on this post on Facebook (1 entry)
Post the following on Twitter (1 entry)
RT to enter to win a @SquamishDays #SquamishBC getaway from @Miss604 http://ow.ly/P2RSe
Follow Squamish Days on Facebook and Twitter for more information. I will draw one winner at random from all entries at 12:00pm Thursday, July 9, 2015. Hotel voucher is valid during the weekend or another time this summer. Some restrictions may apply.
Update The winner is @RealDonElliott!