For the first time in the PNE's 105 year history, guests will be able to enjoy a wide selection of craft beer at the fair's new Craft Beer Fest, presented in partnership with Vancouver Craft Beer Week ("VCBW").
Craft Beer Fest at the PNE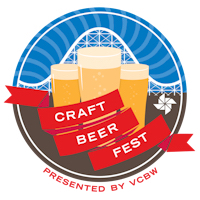 Craft beer is huge in Vancouver and having our local breweries and businesses showcased at the PNE will highlight the industry in this province.
There will be over 50 unique craft beers on tap from 30 BC breweries that will change up half way through the fair to keep the selections fresh and exciting. Favourite picks and summer seasonals will all be available for guests.
Featured Breweries
Russell Brewing Company
Parallel 49 Brewing
Yellow Dog Brewing Co
Powell Street Craft Brewery
Deep Cove Brewers and Distillers
Big Rock Urban Brewery
Moody Ales
Dead Frog Brewery
Fuggles & Warlock Craftworks
Bomber Brewing
Steamworks Brew Pub Brewery
Dageraad Brewing
Hearthstone Brewery
Persephone Brewing Company
Red Truck Beer Company
Four Winds Brewing Company
Granville Island Brewing
Twin Sails Brewing
Off The Rail Brewing Company
Howling Moon Cider House
Fernie Brewing Company
Central City Brewers & Distillers
Black Kettle Brewing Company
Goose Island Beer Company
Wolf Brewing Company
Dogwood Organic Brewery
List is subject to change
Craft Beer Fest will be open daily from August 22nd until September 7th at the 2015 PNE, from 2:00pm to 9:30pm along Miller Drive. Admission is $10 per person, per day. Admission includes a 4 oz sampling cup and 2 drink tokens.
Purchase online in advance to receive an additional drink token and access to a pre-purchased ticketholder line. $1.50 for each additional token.
Craft Beer Fest is a 19+ event and two pieces of ID will be required for entry. Admission price does not include PNE gate admission. Pre-purchased ticketholder line will allow guests to bypass the ticket purchase line into the event. If venue is at capacity, a pre-purchased ticket will not guarantee immediate access.