The largest Latin American festival in the Pacific Northwest takes place this weekend as Carnaval del Sol welcomes all ages to its new festival location on the north side of False Creek. Carnaval del Sol is the signature cultural celebration of Latin American Week and over the last few years, over 100,000 attendees have enjoyed the festivities on Granville Street downtown. This year, Carnaval del Sol moves to Concord Pacific Place.
Carnaval del Sol
When Saturday, July 11th and Sunday, July 12th
Where Concord Pacific Place (88 Pacific Ave)
Attractions this year, in the new and expanded space, include:
Over 20 artists on the Main Stage such as Latin Grammy winner Alex Cuba, and the popular Cuban band Gerardo Cantino y ​Los Habaneros who are both flying in from New York. Bloco Energía with Brazilian ​Samba Fusion, Mariachi del Sol & Viva Mexico, and more entertainment from all over Latin America.
The Sol Y Playa Lounge is a 400 seat beer garden with 100 tons of sand for playing beach badminton. Relax and enjoy the main stage performances from their urban beach. The Kids Plaza will have a wide array of activities with a dance stage, sand art, bouncy castle, magician, workshops, and piñatas!
Enjoy the Travel and Education Plaza, the Arts and Cultural Plaza, the soccer tournament at the Sports Plaza, health and wellness at the Family Plaza, and of course spend some quality time at the Food Plaza with vendors dishing up vibrant flavours and dishes from every corner of Latin America.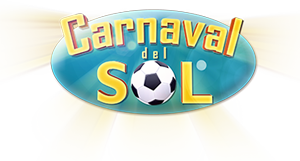 For all of this information and more, follow Latincouver on Facebook and Twitter and learn more about Latin American Week in Vancouver online.
Miss604 is a proud media partner of Carnaval del Sol