Tor Miller is in the middle of a North American tour, in preparation of the release of his debut album, and while he admits his schedule is hectic — and it's his first time out on the road — he's taking it all in stride. "I've never been to Canada and for that matter I haven't really explored much of the US so it's really nice to see all these cities and some places I've never been before."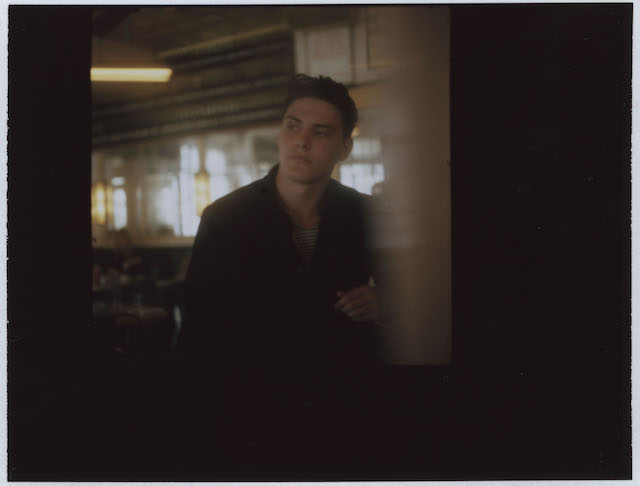 The 20 year old singer/songwriter from New York (a born-and-raised local) recently left the NYU Clive Davis School of Recorded Music to sign with Glassnote Records (Mumford & Sons, Phoenix, Chvrches). A daring career — and life — move but it's where he wants to be. "At first it was a bit of a shock," he told me over the phone from Toronto where he'll be playing at the Horseshoe Tavern tonight.
"I finished up my second year then in the span of a week I moved to London, had a very intensive schedule meeting people and doing shows and little performances here and there. So like in the matter of one week I had grown from a boy to a man, and my whole world completely flipped very quickly. There was an adjustment period but I mean it's everything I've ever wanted to be doing. I'm just absolutely loving it."
"I leave a lot of space open for the listener to interpret in their own way but all of those stories are coming from a place of personal experience for sure and it's all things I've lived, experienced, and how I feel about the world. It's what lies beneath me."
Tor has been writing songs since he was twelve years old, and playing piano since he was young as well. His debut album contains 3 years worth of songs that he had previously written along with a year's worth of new material just for this release.
"For this record I had a bunch of songs, I had years and years worth of songs, but all of those were sort of like material to help me grow, stepping stones to get to a certain point."
On tour, with just his voice and a keyboard, he'll be introducing his sound to new audiences. From Toronto, Tor will play shows in Chicago, Louisville, and hit the Bonnaroo Festival in Tennessee before jumping to the West Coast with stops in LA, San Francisco, Portland, and Seattle before reaching Vancouver. He'll then have almost a month off at home before heading out to Europe to continue on for five more shows through to the end of August.
During the brief bit of downtime back in his hometown, this NYC native looks forward to the comforts of home before setting out again.
"I'm going to go to Black Market, get my favourite cheeseburger, and just take it from there and I'll feel at home."
Tor will keep working throughout the summer though, until the album is released in September. He's hoping to form a band and meet the right crew to help him put together a band tour.
Tor Miller will play Media Club in Vancouver on Monday, June 22, 2015 (doors at 8:00pm, show at 9:00pm). Tickets are $12.50 and the show is general admission and 19+. Purchase through Live Nation online or charge by phone 1-888-222-6608.
VENUE CHANGE
GUILT & CO. at #1 Alexander Street in Gastown
Follow Tor Miller on Twitter, Facebook, and YouTube for his latest news from the road.