Vacations are for relaxing and engaging with a new place or a favourite, familiar destination. We try to disconnect from work by leaving daily duties behind as wheels start to turn on the highway or wheels go up on the landing gear. However, staying connected actually really helps us enjoy our time away. John and I recently traveled to New York and Boston, revisiting two cities that have very special places in our hearts. Thanks to Roam Mobility, we were able to navigate these cities and enjoy the perfect holiday, without paying a fortune and without hunting down Wi-Fi hotspots.
Staying Connected with Roam Mobility in the USA
Mobile Apps for Flights and Trains
Download your airline's app to check-in, store your e-boarding pass, and get the latest flight information. I used the Cathay Pacific app to track out flight since it was delayed out of Vancouver and New York.

We also took the train from Penn Station in New York up to South Station in Boston and I stored our boarding passes on the Amtrak App, got station information, and travel tips.
Eating, Drinking, Reservations
Reviews and Nearby Eating: If we didn't already know where we wanted to have breakfast, lunch, or dinner, the Yelp app came in handy. We could see what was in the vicinity, the latest reviews, photos of dishes, and more.
You're going to need a reservation for dinner, especially in New York, so the Open Table app saved us on a few occasions. In fact after striking out at one establishment in the East Village our friends used the Open Table app to book us a table in the Lower East Side via the Open Table app and by the time we walked over we were seated.
City and Transit Navigation
We used transit a lot in Boston and New York, two of the best (and most affordable) systems in the world. The Transit App was handy for subway times and stop information, and the MBTA Apps were useful for when we left Boston and took the commuter rail out of the city. Of course there's also Google Maps for walking directions as we were on foot most of the time.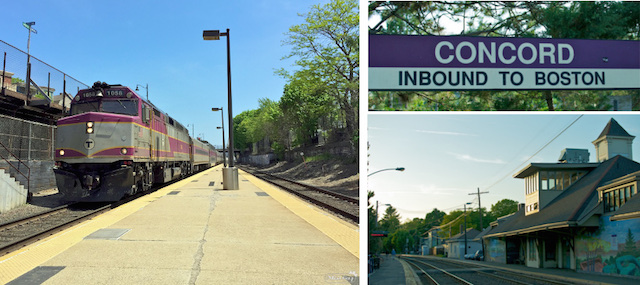 Instagram to Share the Fun
Sharing photos with folks back from and online was made easy with Instagram, my photo app of choice.
These are just a few of the apps I connected with, using Roam Mobility, while walking through the Harpoon Brewery on a tour at Boston's seaport, waiting for a commuter rail train in Concord, or during the 7th inning stretch at Fenway Park. Even while eating some cookies from the East Village's Fresco Gelateria while resting on a park bench in New York.
About Roam Mobility
Roam Mobility offers affordable roaming plans for Canadians travelling to the USA with rates as low as $1.95 per day. Their unlimited plans are available with nationwide talk and global text messaging, free calling back to Canada, plus high-speed 4G LTE data and more. With Roam Mobility, there are no contracts or commitments. You can even purchase plans for daily use. You just use the service whenever you travel to the USA and keep the SIM card for future trips. They even have plans for Mexico now!
You can stay connected with Roam Mobility by picking up a SIM card your travels south of the border. With a wide range of coverage, and very affordable rate plans, you can top-up on the go to stay in touch.
Win a Roam Mobility Prize Pack
To get ready for travel season, Roam Mobility has offered up a prize pack to one lucky Miss604 reader that includes:
Roam Sunglasses
Que accessory bundle including a USB sync cable, car charger, screen protector and protective folio case.
Here's how you can enter to win:
Leave a comment naming your favourite travel app (1 entry)
Post the following on Twitter (1 entry)
RT to enter to win a @roammobility USA travel prize w/ #Android phone, unlimited roaming plan via @miss604 http://ow.ly/OKKIq
I will draw one winner at random from all entries at 12:00pm on Tuesday, June 30, 2015. Follow Roam Mobility on Twitter and Facebook for more information about their products and services.
Update The winner is Stephanie!