The largest Latin American celebration in the Pacific Northwest happens right here with Latin American Week in Vancouver, featuring 12 days of events and festivities. Food tours, community awards, and art exhibit, dancing, soccer, movies, and much more is in store starting on July 1st.
Latin American Week in Vancouver
Presented by Latincouver, here are the featured events taking place for Latin American Week in Vancouver:
Free: Canada Day on July 1st, 2015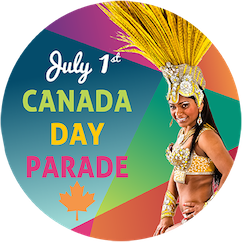 For the first time ever, Carnaval del Sol will begin by celebrating Canada Day on Granville Island in the Picnic Pavilion from 12:00pm to 2:00pm with Samba dancing.
Later on, join the fun in Downtown Vancouver for the Canada Day Parade, starting out from West Georgia and Broughton at 7:00pm, ending at Canada Place.

By Donation: Latin Arts Exhibition July 2nd to July 8th, 2015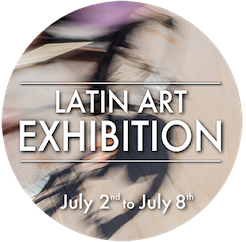 Latincouver and The Back Gallery Project work together to celebrate Latin American Week by showing the work of Latin American artists living and working in Vancouver including: Josema Zamorano, México (Photography); Avelina Crespo, Ecuador (Photography); Pablo Dompé, Buenos Aires (Sculpture); Tonel, Cuba (Drawings); Manuel Piña, Cuba (Photography). The Back Gallery Project is located at 602 E Hastings in Vancouver and the exhibition is open from 1:00pm to 5:00pm. Opening night is July 2nd from 5:00pm to 8:00pm.
By Donation: PANAM Youth Games July 4th – July 5th, 2015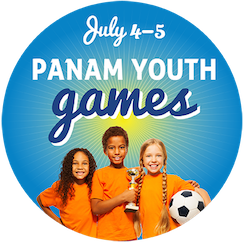 In celebration of the Pan-American Games, there will be a variety of sports competition and cultural awareness events taking place for boys and girls aged 9-25 at David Lam Park (1300 Pacific Blvd) in Vancouver. Activities include a soccer tournament (teams of boys and girls, ages 9-13), 3km races with LatinRunners, baseball and softball, capoeira, zumba, yoga, and more.

Tickets: Tastes of Latin America July 5th – July 9th, 2015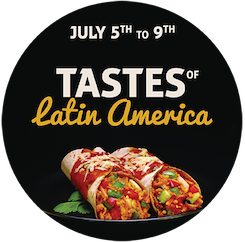 Latincouver has partnered with Off The Eaten Track culinary tours to create a truly unique and tasty tour of the best Latin food in Vancouver. The three hour tour meets at Waterfront station downtown at 4:00pm and visits 5 culinary stops along the way including a stop at the Latin Arts Exhibition. The tour includes at least 8 samples of authentic Latin cuisine, a glass of wine, a private tour of the Back Gallery Project, private transportation, guide and more. Purchase tickets online, only 10 available per tour.

Tickets: Latin Film Night July 7th, 2015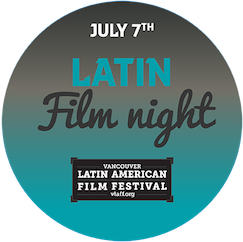 Latincouver and the Vancouver Latin American Film Festival are hosting a very special screening at 7:00pm and 9:00pm at The Cinematheque (1131 Howe St) in Vancouver. The first screening is Lion's Heart, a comedy from Argentina that became a huge box-office hit. The 9:00pm screening is Gonzales The False Prophet from Mexico. Purchase tickets online.

Tickets: Inspirational Awards July 9th, 2015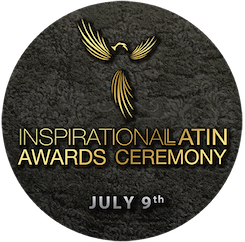 This gala event celebrates and awards those Latin Americans that have made remarkable things in BC. We will have a great event featuring Gerardo and los Habaneros band, coming from New York. Tickets are available online and the award gala takes place 6:30pm to 11:00pm at Edgewater Casino.

Free: Carnaval del Sol July 11th – July 12th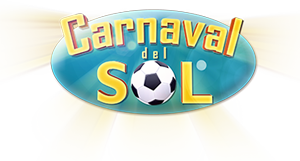 Carnaval is the signature cultural celebration of Latin American Week. Over the last few years, 100,000-150,000 attendees have enjoyed the festivities on Granville Street downtown. This year, Carnaval del Sol moves to Concord Pacific Place (88 Pacific Ave) on the north side of False Creek. Attractions this year, in the new and expanded space, include:
Over 20 artists on the Main Stage such as Latin Grammy winner Alex Cuba, and the popular Cuban band Gerardo Cantino y ​Los Habaneros who are both flying in from New York. Bloco Energía with Brazilian ​Samba Fusion, Mariachi del Sol & Viva Mexico, and more entertainment from all over Latin America.
The Sol Y Playa Lounge is a 400 seat beer garden with 100 tons of sand for playing beach badminton. Relax and enjoy the main stage performances from their urban beach. The Kids Plaza will have a wide array of activities with a dance stage, sand art, bouncy castle, magician, workshops, and piñatas!
Enjoy the Travel and Education Plaza, the Arts and Cultural Plaza, the soccer tournament at the Sports Plaza, health and wellness at the Family Plaza, and of course spend some quality time at the Food Plaza with vendors dishing up vibrant flavours and dishes from every corner of Latin America.
For all of this information and more, follow Latincouver on Facebook and Twitter and learn more about Latin American Week in Vancouver online.
Miss604 is a proud media partner of Carnaval del Sol