Enjoy free movies in Downtown Vancouver as Fresh Air Cinema brings their big screen to the North Point of Canada Place on Thursday nights in July and August.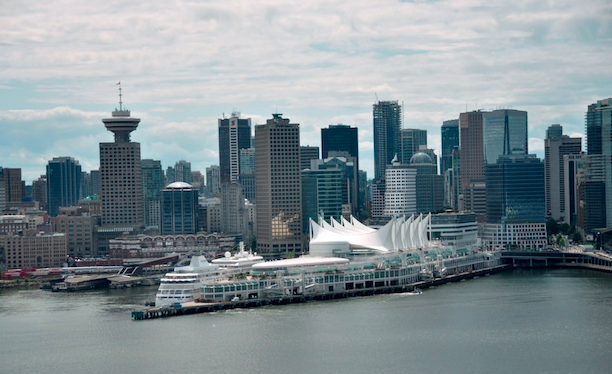 Free Outdoor Movies at Canada Place
In line with the Canada Place mission to provide inspirationally Canadian experiences, each film will feature great Canadian talent.
Thursday, July 9, 2015 Despicable Me
Thursday, July 16, 2015 Austin Powers 2
Thursday, July 23, 2015 Mean Girls
Thursday, July 30, 2015 The Lego Movie
Thursday, August 6, 2015 The Proposal
Thursday, August 13, 2015 Back to the Future Part II
Thursday, August 20, 2015 Dumb & Dumber
Thursday, August 27, 2015 The Hunger Games: Catching Fire
Guests are encouraged to bring a blanket or lawn chair, then sit back and enjoy the show. Beverages and popcorn will be available for purchase onsite. As this is a family-friendly event, no smoking or alcohol is permitted. Canada Place is located at 999 Canada Place in Vancouver and is accessible via Waterfront SkyTrain station.