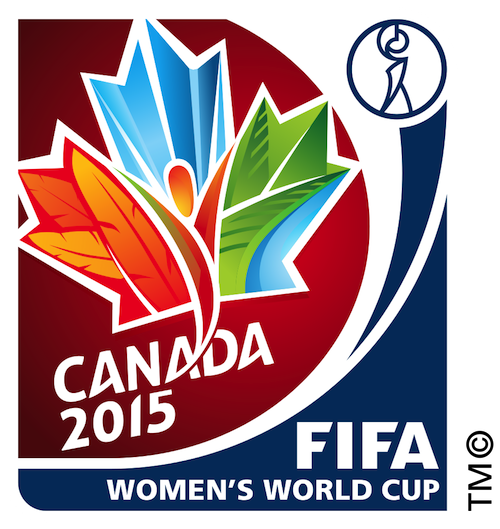 The FIFA Women's World Cup kicks off on June 6th and is the first major sporting event in Canada to be hosted from coast to coast, with matches to be played in Vancouver, Edmonton, Winnipeg, Ottawa, Montréal, and Moncton.
Until July 5th, Vancouver will be a part of hosting the largest live spectator sporting event in our country's history with matches at BC Place and a free family Fan Zone downtown.
FIFA Women's World Cup Matches at BC Place
Monday, June 8, 2015: Cameroon vs Ecuador & Japan vs Switzerland
Friday, June 12, 2015: Switzerland vs Ecuador & Japan vs Cameroon
Tuesday, June 16, 2015: Nigeria vs USA
Sunday, June 21, 2015: Round of 16
Tuesday, June 23, 2015: Round of 16
Saturday, June 27, 2015: Quarter Final
Sunday, July 5, 2015: FINAL
Team Canada Match Schedule
Saturday, June 6, 2015 at 4:00pm local time (3:00pm PT)
@ Commonwealth Stadium, Edmonton vs China
Thursday, June 11, 2015 at 7:00pm local time (6:00pm PT)
@ Commonwealth Stadium, Edmonton vs New Zealand
Monday, June 15, 2015 at 7:30pm local time (4:30pm PT)
@ Olympic Stadium, Montreal vs Netherlands
Click here for the latest ticket information and here for the Ticketmaster purchasing site.
Reigning FIFA Women's World Cup champion Japan will kick off its World Cup campaign with two matches in Vancouver before heading to Winnipeg for its final group stage match. FIFA top-ranked Germany will play its first two matches in Ottawa, and a third in Winnipeg. Second-ranked team USA will be launching its World Cup bid in Winnipeg, with a third match in Vancouver. Third-ranked France and sixth-ranked England are featured on the Atlantic coast in Moncton. View the full schedule online.
For more information follow the 2015 FIFA Women's World Cup on Twitter and Facebook, as well as the Canadian Women's National Team on Twitter and Facebook as they gear up for this epic tournament.
During the tournament, FIFA will be using the following global hashtags: #FIFAWWC and #LiveYourGoals. Fans can also share how they are watching and enjoying the tournament, using the dedicated hashtag #myFIFAWWC. For the first time ever at a FIFA competition, fans will see this hashtag on match days, on each stadium's LED advertising boards.