PNE opening day parade along Hastings Street in 1947.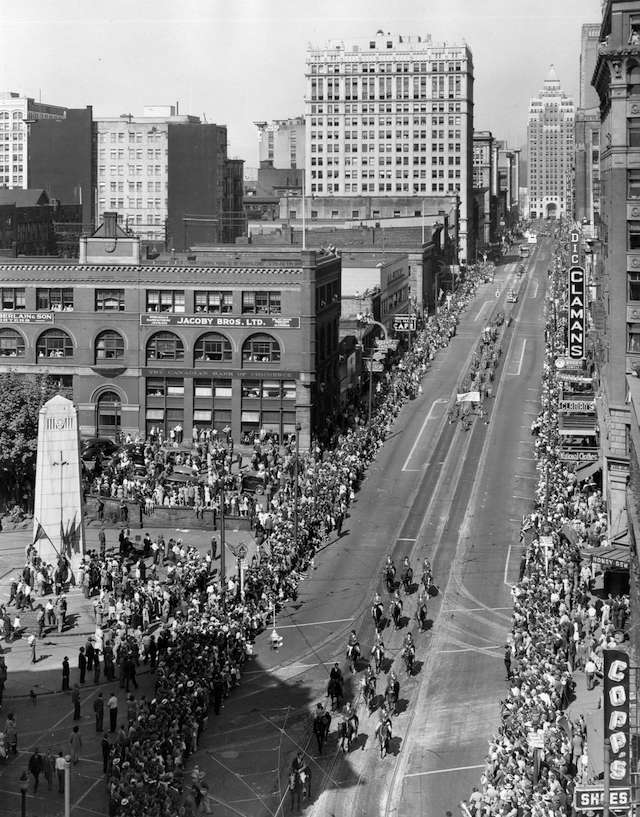 A highlight of the 1947 PNE was the first "Old Timers" hockey game ever staged in Canada. It took place at the PNE Forum and featured Fred "Cyclone" Taylor, one of hockey's all time greats.
Source: City of Vancouver Archives #CVA 180-1328.