Vancouver's skyline is constantly evolving and while we still have some heritage gems, like the beloved Marine Building or Dominion Building, all that remains of some fantastic, extinct, architectural structures can fit in the palm of your hand. RENEW Gallery's "Period Lighting and Decorative Accessories" collection contains some of these artifacts, which are being featured leading up to the City of Vancouver's 129th birthday on April 6th.
RENEW Gallery Period Lighting and Decorative Accessories
Home to an exceptional inventory of restored antique lighting, fine décor and architectural elements, RENEW's collection includes pieces from Vancouver's storied early years, flaunting the magnificent grandeur of days past: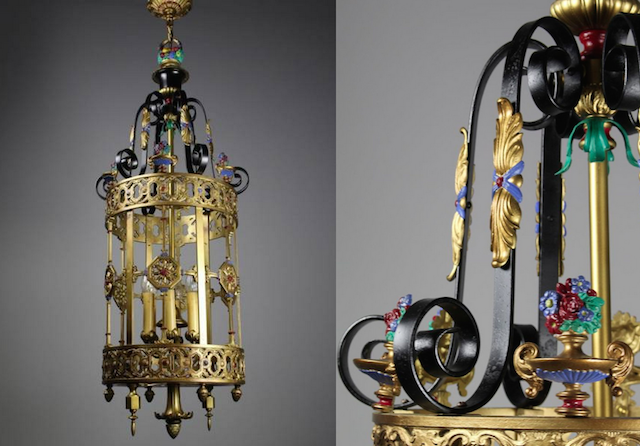 Hotel Georgia Lantern Fixture circa 1927
This completely restored polychrome lantern was rescued from the grand lobby of the original Hotel Georgia, which opened in 1927.
Many fixtures of this kind greeted guests as they descended upon the hotel, which was very progressive in its time, welcoming all guests regardless of race. For this reason, Hotel Georgia became a favourite of some of the jazz greats passing through Canada's West Coast.
» More details and price available here «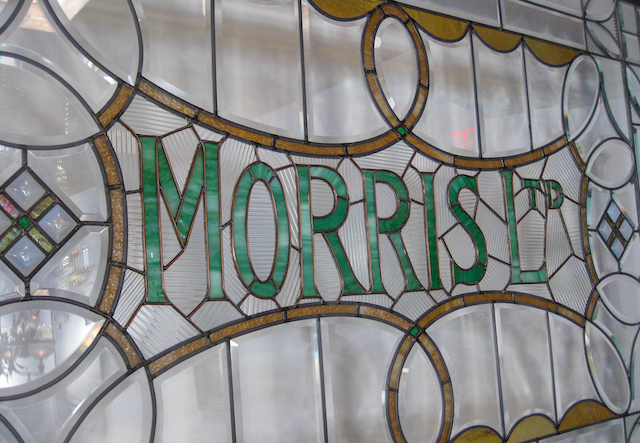 E.A. Morris Tobacconist Window circa 1905
E.A Morris Tobacconist is one of Canada's oldest tobacconists, serving as a rare example of early 20th century retail in North America.
Though the company continues to operate an outpost in Victoria (still located on its original site, opened in 1892), this leaded, beveled and stained glass window was part of E.A. Morris' store in Vancouver, and formed the basis for a noted employee dispute – legend holds that an employee stole the window when he caught wind of his manager's plans to remove it.
» More details and price available here «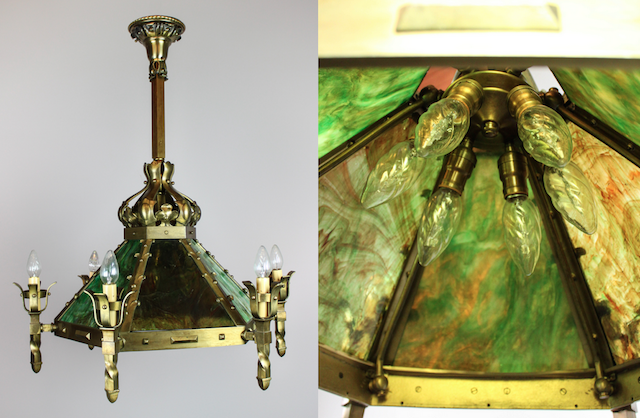 Original Hotel Vancouver Monumental Mission Slag Glass Light Fixture circa 1915
This piece is from the second Hotel Vancouver (1916-1949), not the third (1939) which stands today on Georgia and Burrard. This spectacular, large-scale arts & crafts style fixture was sourced from the hotel before its demolition in 1949, after the building's use as a government administration outpost during the second World War.
This fixture's style is reminiscent of the hotel's grand Italianate revival style, which contributed to its consideration as one of the great hotels of the British Empire.
» More details and price available here «
If I had the budget and the rooms to showcase these antique fixtures packed with local history, I'd scoop up each one. However, if you are looking for the perfect finishing touches for any project, these rare items might just catch your eye. They can be viewed in (and purchased from) RENEW Gallery's antique collection, located at 5 East 5th Ave in Vancouver. The gallery is open for walk-in visits Monday through Friday from 10:00am to 5:00pm.