Formed on CelticFest's stage in 2006, Delhi 2 Dublin is one of Canada's most buzzed-about bands and they'll be returning to CelticFest Vancouver on March 15th.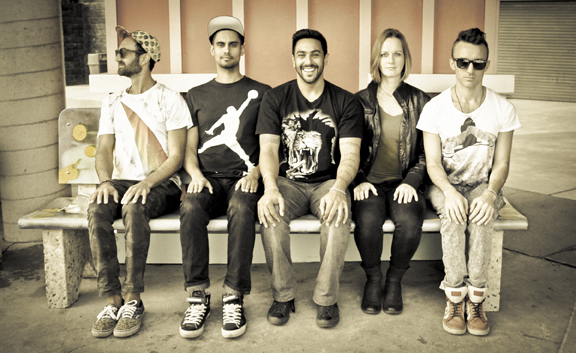 Who: Delhi 2 Dublin with special guest Troy MacGillivray and Mairi Rankin
When: Sunday, March 15, 2015 at 8:00pm
Where: Imperial, 319 Main Street, Vancouver
Tickets: $25 in advance online, $30 at the door, must be 19+
I first heard the Bhangra / Celtic sound of Delhi 2 Dublin when strolling down Granville during Juno Fest 2009. The distinct pulsating melodies mixed with Dub Reggae and Electronica caught everyone's attention as the tent hosting the group had the crowd spilling out from the street and onto the sidewalk.
I saw them again at the Commodore in 2010, where the audience threw up their hands and pogo'ed up and down while chanting for D2D. Sitar music blended with wicked violin as kilts and saris twirled on stage. Beats made the crowd bounce as the energy was contagious — everyone was having a blast.
Win Tickets to Delhi 2 Dublin at CelticFest Vancouver
Over the last few years they have topped world music charts in Canada, toured extensively in Canada, the UK and the USA, and made their way around the Pacific Rim and Europe. Catch them at home in Vancouver by entering to win two tickets from Miss604 and CelticFest:
Leave a comment on this post (1 entry)
Post the following on Twitter (1 entry)
RT to enter to win tickets to see @Delhi2Dublin at @CelticFestVan from @Miss604 http://ow.ly/JQqPh
I will draw one winner at random from all entries at 12:00pm on Tuesday, March 10, 2015. Follow CelticFest Vancouver on Facebook and Twitter for more information.
Update The winner is Caresse!