Essential for afternoons at Third Beach, or breaks from volleyball on the sand in Kitsilano, Gallant & Jones has released the Vancouver Beach Chair for the season, a collaboration with local talented textiles designers KT&Paul.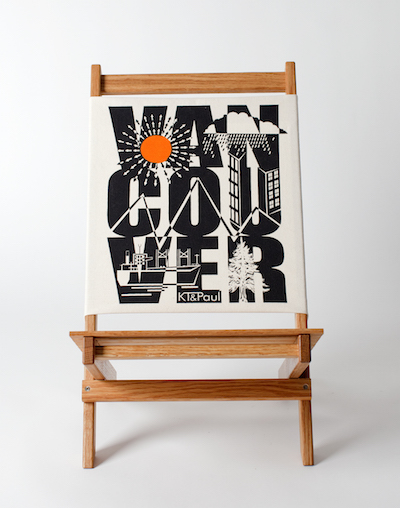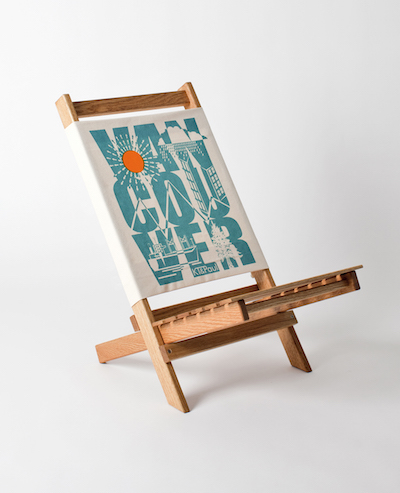 The Vancouver Beach Chair is all handmade with a solid frame and fabric back, designed and hand printed in Vancouver.
The frame is hand crafted in small batches out of North American White Oak here in Vancouver and it is stained with a natural and eco-friendly oil for superior outdoor protection. With stainless steel screws, it's built to last! The hand screen printed back is 100% cotton and held together with flat nickel plated pins. The chairs folds flat for storage and carrying, and it looks great in the Vancouver sunshine.
For every chair sold, Gallant & Jones along with designers KT&Paul will be donating $10 to Covenant House Vancouver, a cause very close to my heart. You can purchase the black or the turquoise style online for $169 and if you ever need a new fabric sling for the back, those can be purchased separately.
Gallant & Jones is a local company known for their outdoor furniture (along with bags, tents, and towels). Their most popular product is their Deck Chair, and with every purchase a tree is donated and planted through the Love Trees Program. Follow on Facebook and Twitter for more company info.