Cherry blossoms in February, a pod of orcas breaching under the Lions Gate Bridge, and Dan Mangan playing at the Vogue Theatre are all truly Vancouver experiences. I caught up with the local musician before his Canadian tour early this spring, which is soon to be followed by an extensive European circuit in April.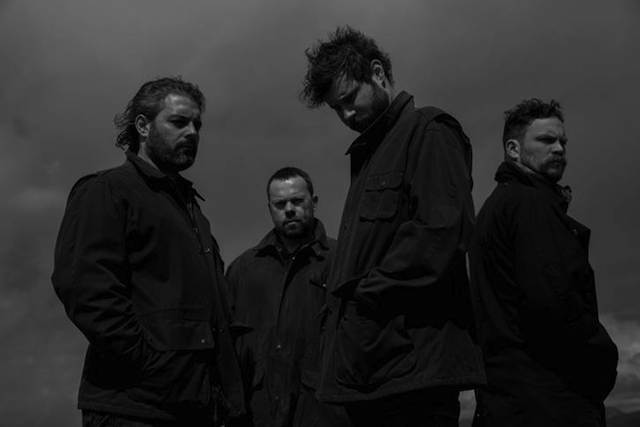 "It was an interesting experience, I think I would probably do it again," Dan told me over the phone just a few days after he opened himself up for a Reddit AMA (Ask Me Anything). The experience took several hours and fan asked questions about everything from his influences to his favourite beer. The two-time Juno Award-winner recently returned from a two year hiatus, in which time he became a father, scored Simon Pegg's feature Hector And The Search For Happiness alongside Jesse Zubot, and joined up with Blacksmith (Kenton Loewen, Gordon Grdina, John Walsh and often Jesse Zubot, JP carter and Tyson Naylor) for his fourth studio album, Club Meds.
"We're not trying to make records that sounds like anything or anything else, it sounds just like an honest representation of what's in our guts right now."
The sound and tone on Club Meds has reviewers talking. They're loving the hearty, electric feel, and are comparing it to Peter Gabriel, which seems like a far cry from Robots but Dan assures that it's simply a representation and reflection of who he is today.
"It's funny because it didn't feel like a seriously conscious shift [between albums], I think that it was just a matter of sort of going where my ear took me. Mining for sounds and going for different sonic spectrums."
Dan said that when you're in the 'singer/songwriter' genre as he is, you can get locked into a box pretty easily. "So this is a little bit more experimental on all fronts in terms of there being a lot more collaboration from the band than before."
The lyrics on Club Meds are a sharper as well, and Dan's views and opinions have come through as they do in one of his writing contributions for The Guardian's Arts section.
"You look at the world and you look at your kid and you sort of brace yourself for all of the bullshit that they're going to experience in their life, and so there's definitely an element of if 'I'm going to be making music, if that's going to be my life's work then my life's work should be thoughtful and relevant and sort of reflect the world that we're in'."
Feeling a greater sense of duty than before to touch on world issues, Dan says he probably just wasn't ready to write about them earlier on.
"I think one of the things I need to get across I didn't make this to be a soapbox album. It's more about seeing these things in society actually and seeing those paradoxes in yourself as well, and then you know kind of writing about that experience. I have had moments of my life of feeling very awake and very connected and so very intuitive, and I've had moments of my life that feel very robotic — and so I think that this album is touching on those two worlds and the ongoing battle between them."
Harnessing this enlightened expression, through Club Meds' lyrics and sound, Dan and the members of the band carefully combed through the studio session files to figure out what sounds were important to keep, what could be incorporated into the live show, and what wouldn't trap them. He said the goal for their performances isn't to recreate or recite the album, but to create something that allows them to bring its sound to a live arena.
You can catch Dan Mangan + Blacksmith at The Vogue tonight in Vancouver and tomorrow, Saturday, March 14th. They'll then be at SXSW in Austin, Texas next weekend, then off to Germany, Switzerland, Denmark, The Netherlands, and UK all through April. Follow Dan Mangan on Twitter, Instagram, and Facebook for the latest music and tour info.