The Vancouver Maritime Museum is hosting a special event for families to meet a popular character who lives in a pineapple under the sea. SpongeBob SquarePants will be in Vancouver for the first time ever on Saturday, January 17th to promote the new 3D movie, "The SpongeBob SquarePants Movie: Sponge Out of Water", which hits theatres February 6th.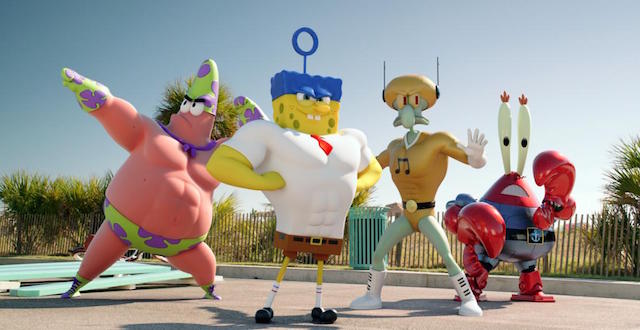 From Paramount Animation and Nickelodeon Movies comes The SpongeBob SquarePants Movie: Sponge Out of Water an all-new 3D adventure that's as wild and funny as its name. For the first time, SpongeBob SquarePants, the world's favourite sea dwelling invertebrate, comes ashore to our world for his most super-heroic adventure yet. Produced by Paul Tibbitt and Mary Parent. Based on the series "SpongeBob SquarePants" created by Stephen Hillenburg. Story by Stephen Hillenburg & Paul Tibbitt, screenplay by Glenn Berger & Jonathan Aibel and Paul Tibbitt and directed by Paul Tibbitt.
SpongeBob SquarePants at the Vancouver Maritime Museum
I know parents and kids alike who absolutely adore SpongeBob so this is bound to be a popular event — and a great time to visit the Vancouver Maritime Museum. Families will have the opportunity to meet the new Superhero SpongeBob and take photos with the famous character. Mini movie posters will also be available, while quantities last.
Where: Vancouver Maritime Museum (1905 Ogden Avenue)
When: Saturday, January 17, 2015 from 1:30pm to 2:30pm
Admission: Regular admission rates apply
The Vancouver Maritime Museum is a not-for-profit museum and gallery that celebrates the profound significance of the oceans and waterways of the Pacific and Arctic, through the preservation and growth of its extraordinary collection, and as a centre for dialogue, research, and experience. Current exhibits include the St Roch National Historic Site, Where Land and Water Meet, Creature Comforts, and Western Waters.
Follow the Vancouver Maritime Museum on Twitter and Facebook for more information.