You know that technology has come a long way when your bracelet can track your sleep, count calories you've burned, detect your sleep states, and send emails. Wearables are the hottest gifts this holiday season with practical gifts for everyone in the family, including four-legged friends.
Best Buy Wearable Tech
There are over 200 products in Best Buy's wearable tech category online like this Jawbone UP24™ that pairs with the UP app on your smartphone.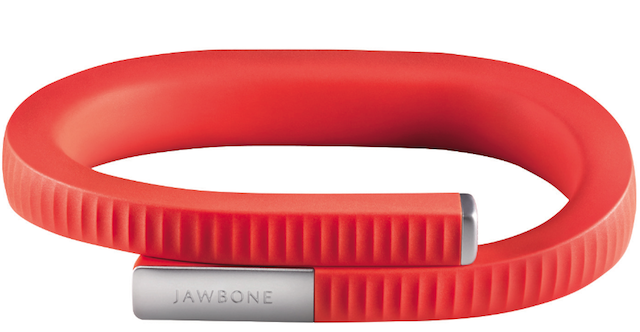 Activity: UP24™ gives you a clear picture of your activity levels by tracking your steps, distance, calories, active time, and idle time. Whether you're walking the kids to school or sweating up a storm on the treadmill, you'll find out exactly how active you've been through your stats shown on the UP app.

Food & Drink:Since a healthy lifestyle isn't just about fitness. The food you eat plays a big part too. UP24™ by Jawbone can track your diet too, so you can see how it interacts with the rest of your lifestyle.

Through the UP app, it's simple to track what you're eating and drinking throughout the day. Record how much water you're drinking, snap a photo of your meal, browse the library of restaurant menus, or log the information from a nutrition label. The UP app is filled with tools to help you monitor what you're eating, make healthier meal choices, and ultimately improve your diet.

Sleep: A good night's sleep can really affect your wellbeing, giving you the energy you need to keep up with your day. Whether or not you feel like you're sleeping well, you can get an accurate picture of your sleep patterns with UP24™ by Jawbone. You'll be able to see how long you slept for, how many times you woke up, how long it took you to fall asleep, and more. With its vibrating Smart Alarm, you'll awake refreshed rather than distressed.
Best Buy Canada would like to give one UP24™ by Jawbone away to a lucky Miss604 reader along with a $200 gift card so that you can cross even more names off your shopping list this season. Here's how you can enter to win:
Leave a comment naming a wearable tech item available at Best Buy (1 entry)
Post the following on Twitter (1 entry)
RT to enter to win #WearableTech + a $200 gift card from @BestBuyCanada + @Miss604 http://ow.ly/Fze8F
I will draw one winner at 12:00pm on Friday, December 12, 2014. Follow Best Buy Canada on Facebook and Twitter for more information about wearable tech.
Update The winner is Carrie G!