Since I'm celebrating the 10 year anniversary of Miss604 on November 13th, I figured that a retrospective series was in order leading up to the event. Over the last 10 years I have personally published over 6,240 posts while family and friends have contributed over 200 guest posts. I've decided to pick out my Top 10 posts in various categories and showcase them this week.
Top 10: History Posts on Miss604
Miss604.com was started while I still lived in Surrey and my hometown has always been a source of inspiration for me. Over the last 10 years it's been the one constant in my content and I've loved sharing its history and covering its festivals. Here are a few Surrey highlights:
10. The Pattullo Bridge
The Pattullo Bridge, the much-loathed, well used, rusted orange and green bridge, which is almost an octogenarian, has been a topic of discussion on the blog since I first began putting words on the miss604.blogspot.com page. I've profiled its namesake, Duff Pattullo, featured historical tidbits, and more over the years.
9. What The Surrey?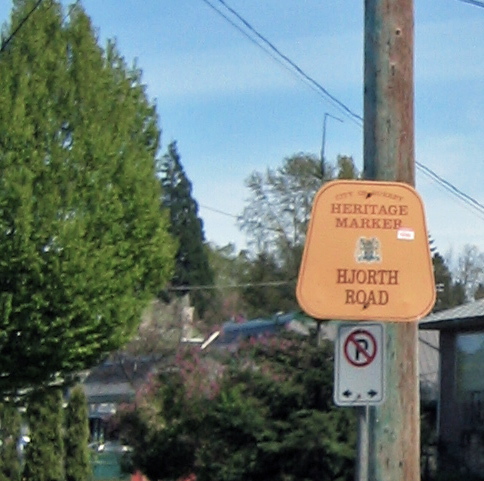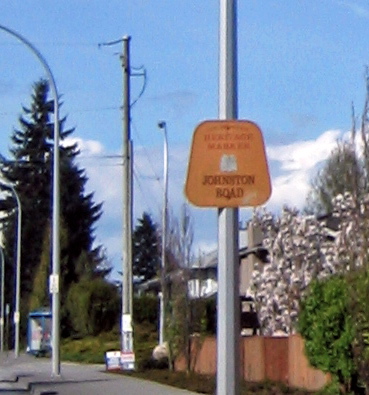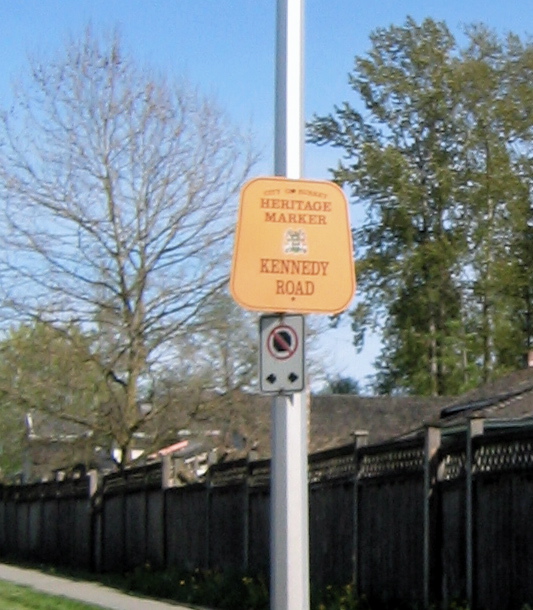 From 2007 until 2008 I posted a weekly series called "What the Surrey?". It started out being a quiz of sorts, asking if you knew the street names we use today for Hjorth Road and Kennedy Road, then it turned into a weekly roundup of local news and commentary. As far as I know, it was the first Surrey blog series in existence and while it's a little rough around the edges (I've come a long way in 10 years), it definitely shows my roots.
8. Surrey Christmas Bureau
One of the posts that is most searched for on Google at this time of year is about adopt-a-family programs at Christmas. Since 2007 I have promoted the Surrey Christmas Bureau and my sister's family has supported others in her community. If you're looking to support a family this season, the Surrey Christmas Bureau is currently looking for participants.
7. Metro Vancouver Park Series
Before "The Future Lives Here", Surrey was "The City of Parks" and the former motto is evidently as applicable as ever as I browse my Metro Vancouver Park Series. Guest authors and I have contributed profiles of Crescent Park, Blackit Spit, Holland Park, Redwood Park, Tynehead, Kwantlen, Peace Arch Park, and other green spaces throughout the city.
6. Two Awesome Guys Named Chuck: Chuck Cadman
Chuck Cadman became a fixture of local news and politics after his son was tragically killed in a stabbing attack. Chuck and his wife Dona stepped up their community involvement, working with troubled youths, starting organizations and campaigning for tougher laws. As a result, Chuck entered politics in 1997 as a member of the Reform Party of Canada. He played a pivotal role in incorporating new measures into the Canada's Youth Criminal Justice Act and was appointed Justice Critic. In 2004 after losing re-election, Chuck was also diagnosed with cancer, and it claimed his life in 2005.
5. Two Awesome Guys Named Chuck: Chuck Bailey
Chuck Bailey is a legendary coach who put Surrey on the map in terms of world class little league baseball. Even as he was battling the effects of leukemia, to which he succumbed in 2008, Bailey spent as many as 15 hours each day in the summer months at the ballpark.
Bailey's legacy: By 2005, the Whalley baseball teams had won 153 titles in four age categories, including 59 district pennants, 60 provincial championships, and 34 national crowns. Whalley Little League has also represented Canada at the Little League World Series in Williamsport in 1973, 1978, 1997, and 2005. There is also the Chuck Bailey Recreation Centre, the Chuck Bailey Skatepark and Youth Centre, and a dedication to Chuck Bailey at Whalley Athletic Park.
4. Signs You Grew Up in Surrey in the '90s
One of my most-read posts is Signs You Grew Up in Surrey in the '90s including such gems as "You bought your first CD ever at A&B Sound in Whalley" and "You still call Central City Surrey Place".
3. Charlie's Tree
My most-shared post about Surrey is Charlie's Tree along Highway 1, which I also included in my Top 10 History Posts roundup.
2. Surrey's Major Festivals
Miss604 has been a proud sponsor of every major City of Surrey festival since 2008, including Winterfest (now the Tree Lighting Festival), Party for the Planet, Canada Day, and Fusion Festival. These internationally award-winning events are all free, family-friendly, full of awesome food, activities, and music.
1. The Vancouver 2010 Torch Relay
One of the highlights of my career, and my life, was riding in the Vancouver 2010 Olympics torch relay convoy through my hometown. John Biehler and I were guests of Chevrolet as we followed the Royal Bank and Coca Cola trucks through the usually quiet neighbourhood streets of North Delta and Surrey where hundreds of school children, families, and residents cheered, clapped, and held up patriotic signs as we passed. Not only that, the relay went right by my Oma's house and there she was waving her Canadian flag with tears in her eyes. I hopped out of the car and gave her a big hug — she was so proud that this major event was happening right on her road, where she and my Opa built their house in 1956 after moving to Canada from Germany.
#TrueSurrey
If you have any content to share about Surrey, BC you can post it on social media and tag it with #TrueSurrey, an initiative of Tourism Surrey.
More themed Top 10 posts will follow this week and be sure to get your tickets to the #Miss604is10 anniversary party:
Thanks to #Miss604is10 major sponsors London Drugs, Patio Social, Granville Liquor Store, Honda Canada, Granville Island Brewing, and Tourism Surrey.