Provide food, warmth, and comfort for your fellow Canadians in need this holiday season through the Canadian Red Cross Gift Guide. The Red Cross helps people affected by disasters in communities across Canada and you can really make a difference in someone's life when you select items that ensure families and individuals receive support offered by trained, compassionate Red Cross volunteers and staff.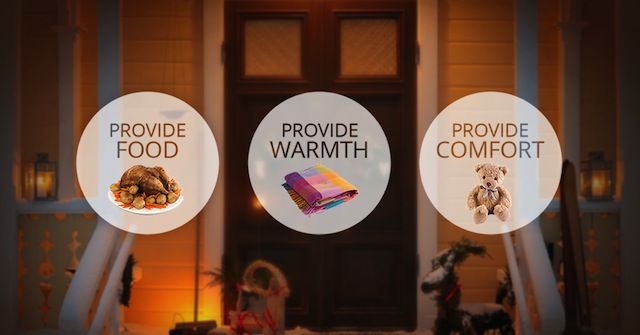 Canadian Red Cross Gift Guide
Support as an individual, a group of friends, family or co-workers, and give back this Christmas:
A gift of $15 will provide a day of hot meal delivery to someone in need through the Canadian Red Cross Meals on Wheels program.
A gift of $30 is enough to provide family groceries for one day to help speed up the recovery of a family suffering through tragedy.
A gift of $50 is enough to provide a set of replacement clothes for an individual who may have lost everything in a house fire.
A gift of $60 will provide one week of transport services to someone in your community which enables access to health and social services.
A gift of $90 will provide an infant care kit to keep a child safe and warm throughout the winter.
Visit the Canadian Red Cross Holiday Giving website for more information and follow along on Twitter and Facebook. Miss604 is a proud member of the Canadian Red Cross Social Media Team.