There are many creative crafters, designers, and artists out there and when their inspiration comes from the city we love, the work they produce becomes that much more special. Vancouver is Awesome recently featured a minimalist map by Archie Archambault of Portland so I thought I would look up a few more unique maps that any Vancouverite would be proud to display in their home or office.
5 Cool Vancouver Maps
Vintage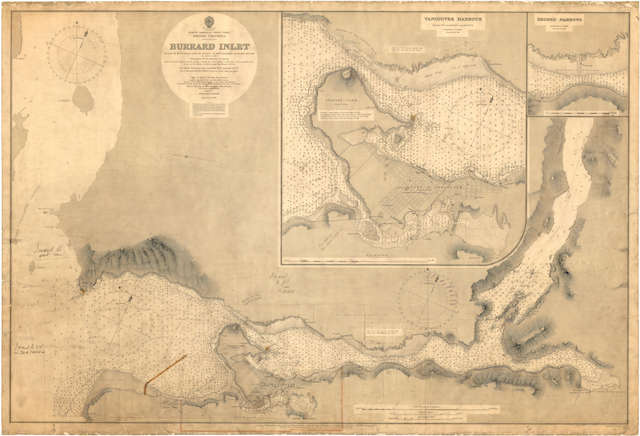 Map Description: Nautical map of Burrard Inlet published in 1893 (archives item# Map 50). This photo of the map is in the public domain via the City of Vancouver Archives so you could get it printed, as I outline in this handy guide to creating prints from archive holdings.
Art Prints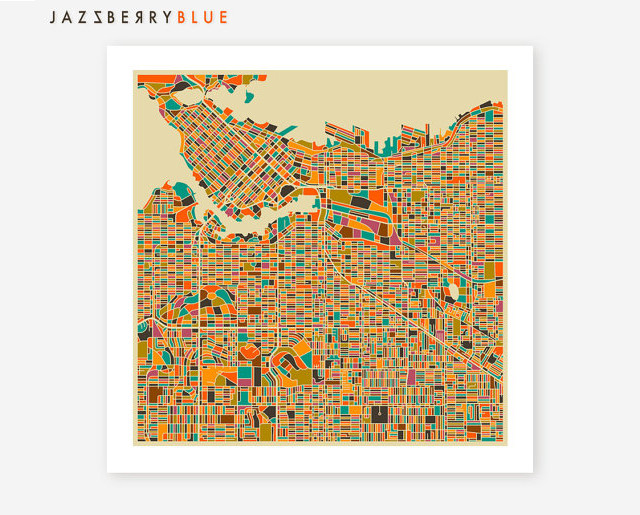 Map Description: By Jazzberry Blue on Etsy. Gallery quality Giclée print using a heavyweight, lightly textured, cotton rag paper and Epson K3 archival inks for over 200 years of vibrancy. $33.57 and up.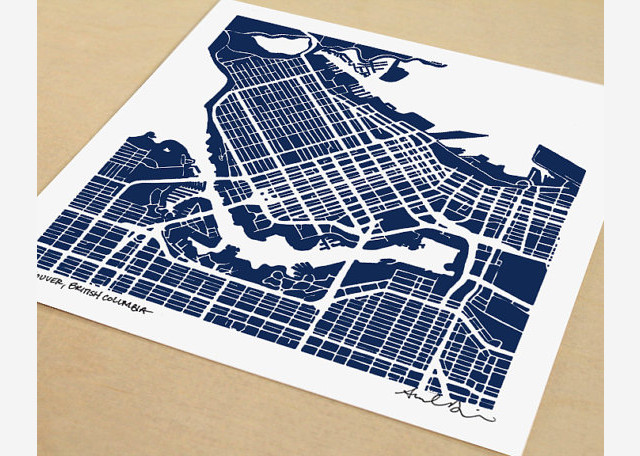 Map Description: By Annalena Davis of SaltyLyon. This print is created using the artist's original hand-drawn map of the city's blocks. All sizes are printed on 100% cotton rag, acid-free, fine art paper. Choose from 24 different colours. $23.15 and up.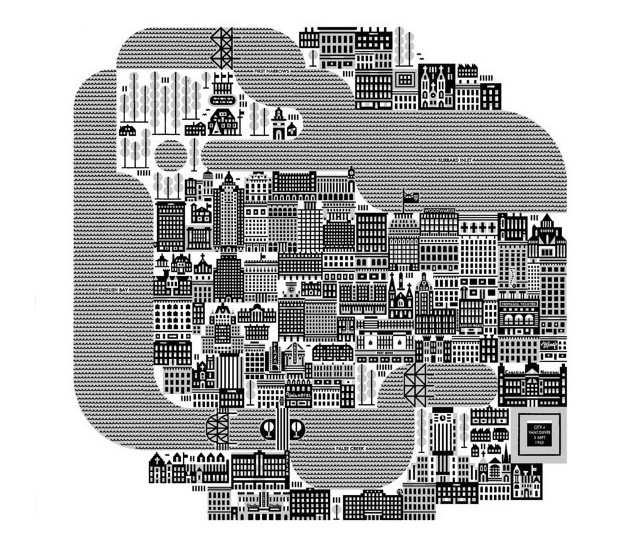 Map Description: Designed by Raymond Biesinger, based on the layout of Vancouver on the September 3, 1962 when the Trans Canada Highway officially opened and featuring prominent local buildings. Screenprinted in an edition of 106 copies by Séripop at 24″ square, two colours on white 10 pt Domtar Byronic smooth cover paper. Signed and editioned. $50.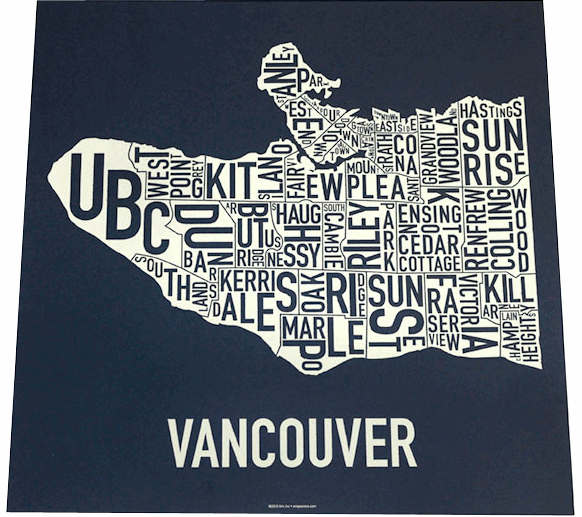 Map Description: Neighbourhoods of Vancouver by Ork Posters. Black and white, green and tan, yellow and white, navy and off-white available. 22" x 22", black soy-based ink, white, matte 100% recycled paper. $22.
All prices posted are prices at time of publishing.
Related Post: 10 Cool Vancouver Gift Items on Etsy.