Music Heals, the charitable foundation formed to fundraise for music therapy and related services across Canada, is hosting a special gala evening of memorable entertainment, food, drinks, dancing, and of course music on October 23rd. Strike A Chord: A Benefit For Music Heals will directly benefit music therapy programs in our community.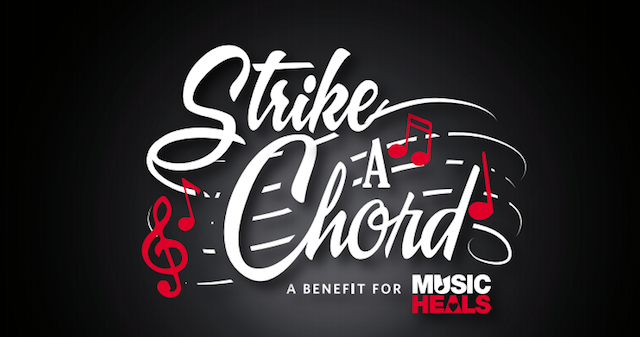 What: Strike A Chord: A Benefit For Music Heals
When: Thursday, October 23, 2014 from 7:00pm to 2:00am
Where: The Imperial, 319 Main Street
Tickets: Available online for $150 (+ fee)
Featuring: The Matinee, Kutapira, Chin Injeti, Omar Khan, The Boom Booms, DJ's Sincerely Hana and Rico Uno, and a special guest appearance by Serena Ryder.
Music Heals' mission is to support a wide range of music therapy services to communities across Canada by providing ongoing funding for those agencies that develop and use music therapy.
Music therapy is the skillful use of music and musical elements by an accredited music therapist to promote, maintain, and restore mental, physical, emotional, and spiritual health. Music has nonverbal, creative, structural, and emotional qualities. These are used in the therapeutic relationship to facilitate contact, interaction, self-awareness, learning, self-expression, communication, and personal development. — Canadian Association for Music Therapy.
Current Music Heals programs include: The "Bandwagon" which is the world's first mobile recording studio, designed specifically to assist Music Therapists working with patients at their bedside; and the iPod Pharmacy. Follow Music Heals on Twitter and Facebook for more information and get your ticket today for Strike a Chord.