Science World, the epicentre of science and educational fun in Vancouver, is celebrating its 25th anniversary in October with the Geodesic Ball. This elegant evening is the pinnacle of Science World's year-long silver anniversary and it will transform the iconic facility to showcase its past, present and future since opening its doors in 1989.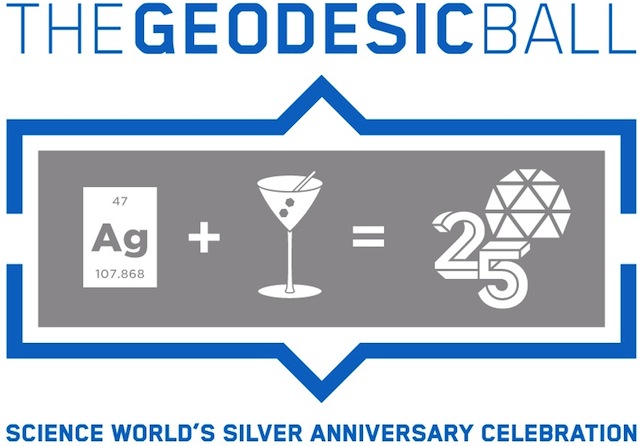 What Science World's Geodesic Ball
Where Science World at TELUS World of Science
When Friday, October 17, 2014 at 6:00pm (VIP) 7:00pm (Reception)
Tickets VIP tickets are sold out. General tickets are still available online for $150.
The Geodesic Ball will be filled with sophisticated and whimsical fun. Guests will mingle and move freely from one gallery to another while enjoying culinary delights, signature cocktails, fine wine and incredible entertainment. Enjoy music, memories, and more with proceeds from this event supporting the creation of the Early Learner's Gallery.