#WhatsTheLink is a series about all that TransLink, Metro Vancouver's transportation authority, is responsible for in the region. Learn more at Translink.ca/WTL and join the #WhatsTheLink conversation on Instagram, Twitter, Facebook, The Buzzer Blog, and here of course!

Not everyone in the region knows what we do at TransLink. Sure, most know that TransLink is responsible for public transit. But did you know we're also responsible for the Major Roads Network, five bridges, providing cycling options and more? Well, grade-six student Boya Yang does.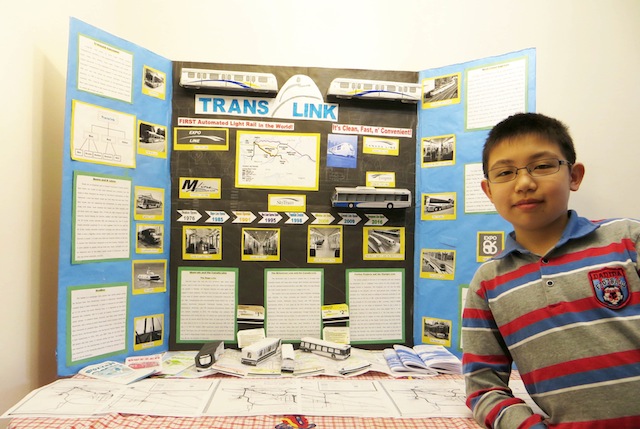 Boya, a student at Marlborough elementary in Burnaby, used TransLink as the subject of his project, which won him the Rotary Club of Burnaby Ambassador Award at the Rivers to Sea Regional Heritage Fair a couple of weeks back.
The enthusiastic fan of SkyTrain and the print Buzzer, Boya says, "I'm interested in roads and stuff [as well]."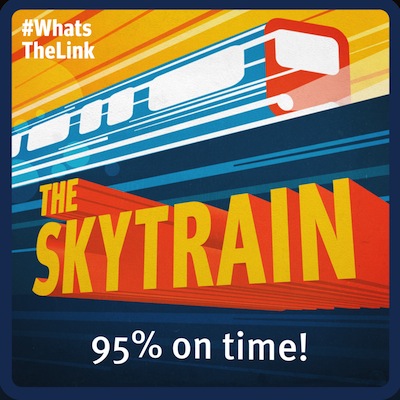 When not playing chess, doing his math homework, or "Checking out the great view and roads [from SkyTrain or bus]," Boya is learning about transit and movement in our region. Boya's winning project on TransLink included historical info as well as various facts about the transit system in Metro Vancouver.
While it is well known that TransLink moves a lot of people each day – around 418,000 each day – just how much people can count on the system is not always part of dinner time conversations. Here's a couple of interesting ones from 2013:
The SkyTrain is on time 95% of the time for both the Expo and Millennium lines.
The West Coast Express is on time 98% of the time.
TransLink delivered 99.4% of scheduled service for bus and SkyTrain.
As Boya points out in his project, TransLink is important because it connects cities. How do we do this? By linking public transit like bus, SkyTrain, SeaBus and West Coast Express to our Major Roads Network, the five bridges TransLink operates as well as cycling options throughout the region.
It's the multimodal nature of TransLink that allowed almost 234 million people to board buses, trains and SeaBus last year!