In June and July this year, Ollie Blackmore will be attempting a world record by cycling around Vancouver Island solo and unsupported. This challenge is a world-first, and Ollie has planned this entirely by himself to fundraise for cancer charities in British Columbia and the UK. The hope is to raise $25,000 for BC Cancer Foundation and £25,000 for Big C in Norwich, Ollie's home town through online donations.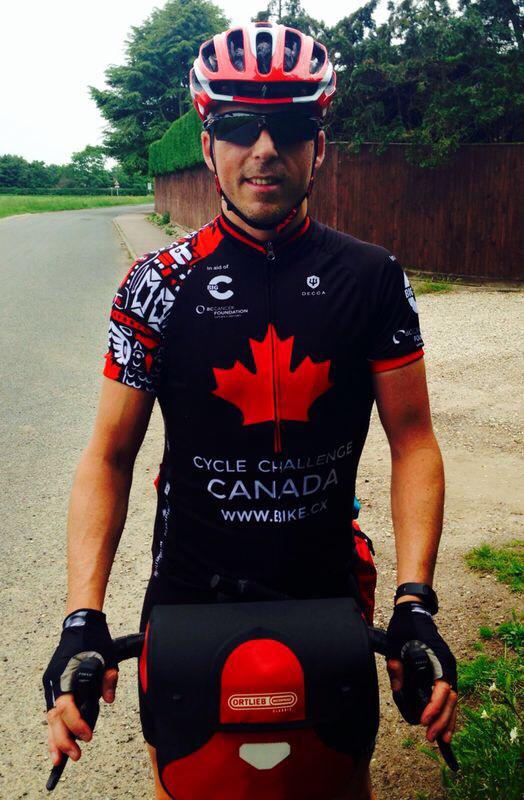 With a target of £25,000 for his local charity The Big C, and $25,000 for Canadian charity The British Columbia Cancer Foundation, Ollie hopes to be able to make a big difference to people's lives, breaking a world record in the process. Both offer support to patients and families in the form of care and even research to combat this all too common disease.
He's currently well on his way towards his target for The Big C; the total standing at around £9000 with around two months to go until the ride. As an ex-smoker, and someone who has been indirectly affected by cancer, Ollie's hope is not only to raise support and awareness to fight the disease, but also to show that there are healthy alternatives to smoking.
Ollie also sent me the following information: "The ride is 15 consecutive days over a distance of 2,300km. I'll climb a total ascent of more than 151,000ft which is 5 times higher than Mount Everest! I carry all my food, equipment, clothes and spares for the custom made bike. I'll camp in the wild every night, fully aware of the dangers from bears, cougars, wolves and logging trucks. I have been training like crazy for this trip, covering 400-500 miles each week and preparing by taking on two of the UK's hardest cycling sportives The Fred Whitton Challenge and Tour of Wessex."
Along the way, he will be recording the challenge with several cameras and posting updates to social media to really show the context of the challenge and how hard it will be — including the riding, planning, camping, weather, repairs and more.
Some facts about Ollie's Cycle Challenge Canada ride:
70% of the route is off-road
Ollie will be carrying 35kg of supplies and equipment
He'll cycle for 2,300km, that's only 14km fewer than the Tour de France riders in the same period, without the luxury of a day off, a hotel room or a support team
Some climbs are near 40%
He will burn an average 6,500 calories a day
Several days see total climbs in excess of 16,000ft, only 1 stage of the 2013 Tour de France had a higher total elevation.
Support Ollie's ride, which begins June 22nd from Swartz Bay Ferry Terminal, by visiting his website to learn more, donating online, and following on Facebook for regular updates.