The CKNW Orphans' Fund is hosting their annual online auction, on now until June 4th at 8:00pm. There are over 40 items and packages available to choose from this year, with net proceeds supporting special needs kids in BC.
CKNW Orphans' Fund Online Auction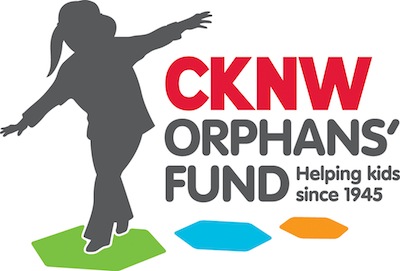 You can bid on electronics, sports tickets and memorabilia, getaway packages, hotel stays, and gift certificates to your favourite restaurants. Some of the items include:
A Sagebrush Golf Course Getaway
An exclusive Hard Rock Casino Guitar
A weekend stay at the Pan Pacific Whistler Village
A $250.00 Gift Card to Gotham Steakhouse
2 Tickets to see Michael Buble live at Rogers Arena
I have proudly volunteered at the CKNW Orphans' Fund Pledge Day in December for the last few years and hold this cause close to my heart. Your support helps the CKNW Orphans' Fund provide for special needs children in BC. In the last 60 years, they have raised over $30 million dollars – helping more than 200,000 children throughout the province.
Check out CKNW Orphans' Fund's website and follow along on Facebook and Twitter for more information.